Housing launches face Covid crunch
Only 413 units hit the market in and around Calcutta compared with the 5,433 units a year ago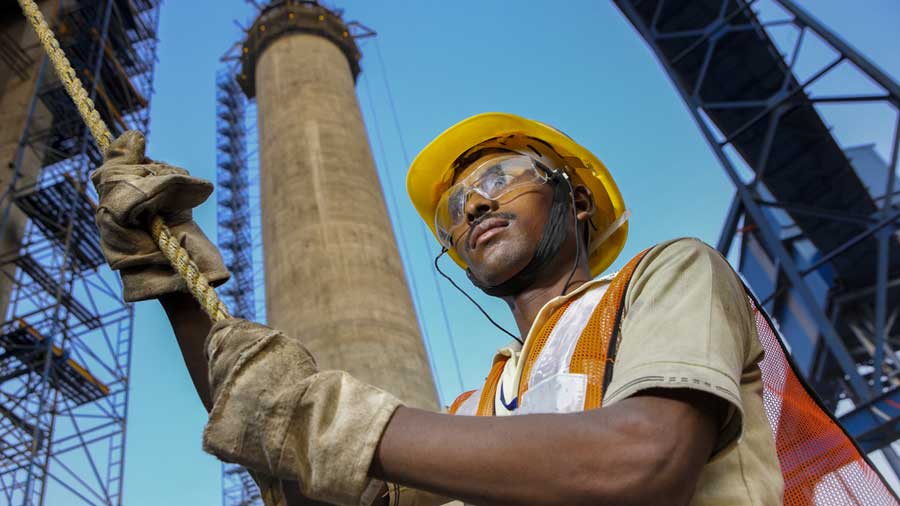 ---
|
Calcutta
|
Published 30.06.20, 02:12 AM
---
The Covid-19 pandemic and the nationwide lockdown had a telling effect on the real estate sector during the first three months of the fiscal with launches plummeting to a tenth of last year.
Only 413 units hit the market during April-June in and around Calcutta compared with the 5,433 units that builders came up with in the same period last year.
"Only 18 projects were launched compared with 43 in Calcutta, Howrah, South and North 24 Parganas because of the pandemic impact," Sushil Mohta, chairman of Credai West Bengal, said.
Launches in other parts of the state, outside the greater Calcutta realty hotspot, also slowed down considerably but a proactive effort by the West Bengal Housing Industry
Regulatory Authority (WBHIRA) ensured that developers could still register their projects despite severe restrictions imposed during the lockdown.
Registration with the regulator is a must before a builder can start selling a project or come up with advertisements. These days banks are wary of lending before a project gets approval from the regulator.
WBHIRA has been registering around 40 projects a month since June last year. Compared with 488 projects registered as of June 2019, the number has risen to 930 by June 29, 2020. There were 865 projects by the end of February and 65 projects were added in the last four months.
"Because we have built a robust online system, builders could register projects with us even without visiting the office even once. We have registered around 10 projects each in the months of March, April and May," an official of the WBHIRA said, while 18 projects are awaiting clearance.
Lower number of launches will not limit the choice for customer to a great extent though. A report by real estate consultants Anarock noted that Calcutta alone has an unsold inventory of 42,920 units at the end of June, which is marginally down from the same period last year as sales overtook launches.
Demand pull
While weak macro economic scenarios and uncertainty over lives and livelihood cast a shadow, developers say there appears to be a perceptible change in consumer behaviour.
"I believe people will cut down on discretionary spends to adjust to the impairment in earnings caused by Covid. It appears many people have realised the importance of a home during the stay-at-home period and that sentiment will reflect in the residential real estate as well," Harsh V. Neotia, chairman of Ambuja Neotia, said, participating in a webinar organised by builder body Credai.
Harsh Patodia, president elect of Credai (National), pointed out that volatility in the stock market has reinforced realty's allure as a safe haven asset class.
"The Calcutta market is particularly safer because it is driven by end users and lack of investor activities," he said.
Credai launched an initiative to spread awareness among buyers that this is the best time to buy property with a decade-low mortgage interest rate, benign home prices and interest subvention scheme being offered by the government.