China's economic growth picks up in latest quarter
Xi Jinping, the most powerful leader in decades, wants a bigger party role in business and technology development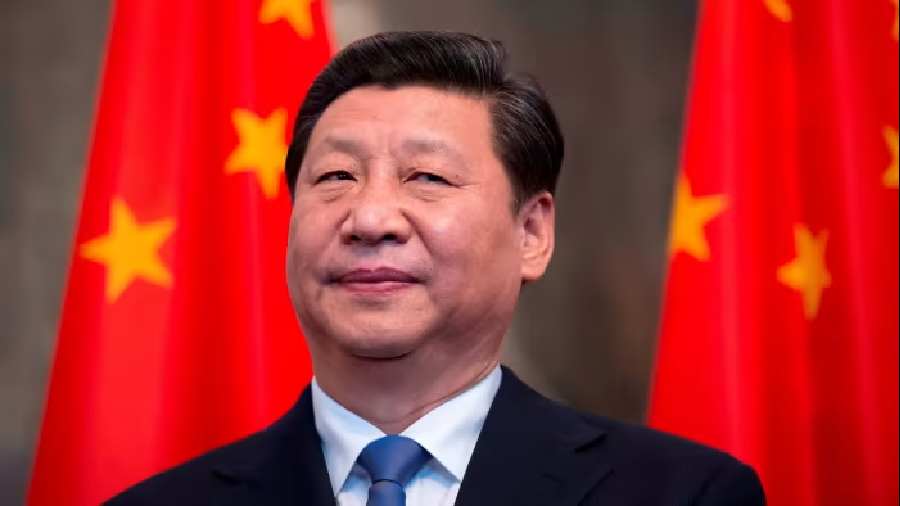 ---
Beijing
|
Published 25.10.22, 01:51 AM
|
---
China's economic growth picked up in the latest quarter but still was among the weakest in decades as the ruling Communist Party tries to reverse a slump while enforcing anti-virus controls and a crackdown on debt in its vast real estate industry.
The world's second-largest economy grew by 3.9 per cent over a year earlier in the three months ending in September, up from the previous quarter's 0.4 per cent, official data showed on Monday.
The announcement was planned for last week but postponed while the ruling Communist Party met to award President Xi Jinping a new term as leader.
Xi, the most powerful leader in decades, wants a bigger party role in business and technology development. That has prompted warnings that tighter control of entrepreneurs who generate jobs and wealth will depress growth that was in long-term decline.
The party gave Xi a free hand by installing a seven-member ruling Standing Committee made up of his allies. Supporters of free enterprise including Premier Li Keqiang, the party's No. 2 until last week, were dropped from the leadership.
Chinese stock markets closed lower Monday despite the unexpectedly strong data, suggesting investors still are uneasy about the country's growth prospects.
The country's market benchmark, the Shanghai Composite Index, lost more than 2 per cent. The Hang Seng index in Hong Kong plunged by an unusually wide daily margin of 6.4 per cent.
Tokyo and other Asian markets gained.
The International Monetary Fund and private sector forecasters say the economy will expand by as little as 3 per cent this year. That would be the second weakest since the 1980s after 2020, when growth plunged to 2.4 per cent at the start of the Covid pandemic.
Investors and the public watched the congress for initiatives to stimulate the economy or reduce the impact of "Zero Covid" controls that shut down cities and disrupt business, but none were announced.
The latest slide in growth that began in mid-2021 hurts China's trading partners by depressing demand for oil, food and consumer goods.