China shadow on local steel prices
Sentiment is expected to be weak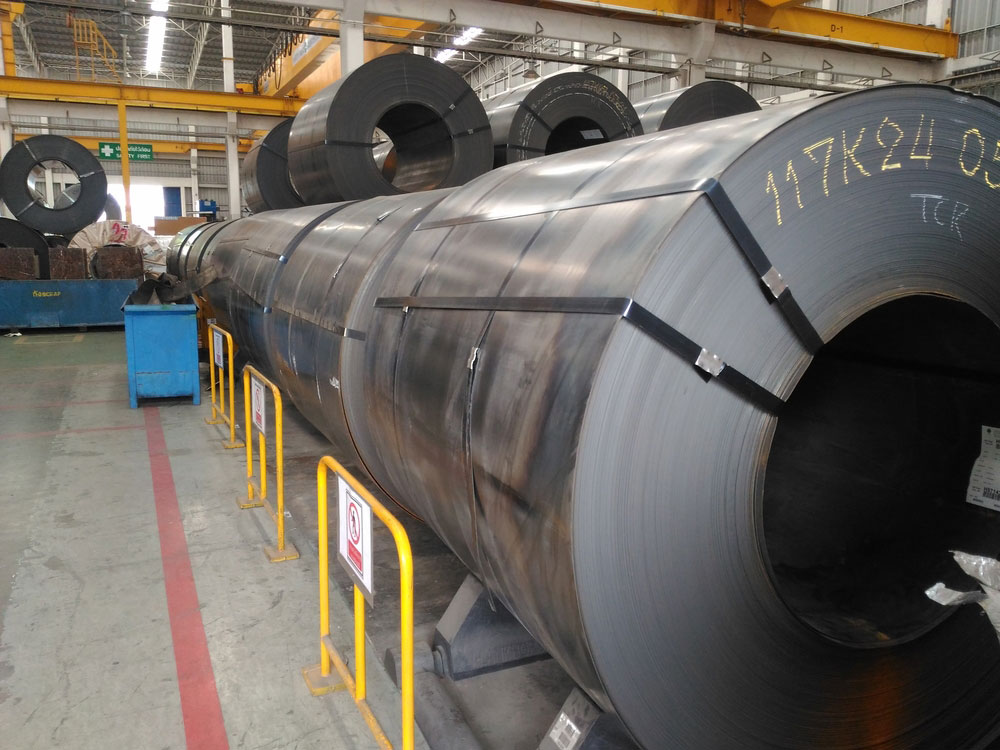 Benchmark hot-rolled coil prices in China, the largest producer of the alloy, have gone below the crucial $500-a-tonne mark earlier this week
(Shutterstock)
---
Calcutta
|
Published 05.06.19, 07:27 PM
|
---
Domestic steel prices may come under pressure this quarter following the correction in Chinese steel prices as the trade war between the US and China roils commodity markets.
Benchmark hot rolled coil (HRC) prices in China, the largest producer of the alloy, have gone below the crucial $500-a-tonne mark earlier this week, coming down by $20 a tonne within a fortnight. This is likely to have a cascading impact on Indian prices, too, albeit with a lag effect.
HRC prices in India are ruling at $578 a tonne (Rs 40,500), ICRA notes, slipping from $589 a tonne (Rs 41,250) sequentially from the fourth quarter of 2018-19.
Indian producers enjoy a 12 per cent import duty buffer, which coupled with ocean freight and insurance cost, is still going to protect local prices at the current level. However, the sentiment will be weak.
In fact, JSW had raised steel prices on Monday but the market is not responding, an official of the company, said.
The global headwind comes at a time demand appears to be floundering because of a slowdown in the auto industry and general election, which tempered construction related activities. Moreover, input costs continue to remain high for integrated large players such as Tata Steel, SAIL and JSW among others, who depend on imported coking coal. A combination of these factors will keep margins of Indian steel mills under check.
"It is hard to predict how the year will pan out as yet since we are just two months into it. Industry will watch budget numbers closely to see if there is any uptick in capital expenditure, which will be positive for steel demand. The impact of US-China trade war will be another key determinant as far as prices are concerned," Jayanta Roy, senior vice-president & group head, corporate sector ratings, ICRA, said.
Demand from the auto sector may also revive in the second half if consumers rush to beat the BS-VI deadline of April 2020. Since prices of personal vehicles are expected to go up to meet the new emission norms, there may be a pre buying, leading to demand for flat steel products.
The ICRA report notes that there has been a contraction in gross contribution levels of a domestic blast furnace operator by Rs 3,000 a tonne last quarter. In the current quarter, with coking coal prices remaining firm and steel prices under pressure, there may be a further contraction in gross contribution levels by around Rs 400-500 per tonnes more.
Domestic steel consumption growth eased to 7.5 per cent in 2018-19 from 7.9 per cent a year ago. The demand growth moderated to 6.4 per cent in April 2019 and is likely to remain lower than last fiscal.