CBI fraud charge on ex-Maruti MD
The FIR said the suspected offence includes criminal conspiracy, criminal breach of trust, cheating and criminal misconduct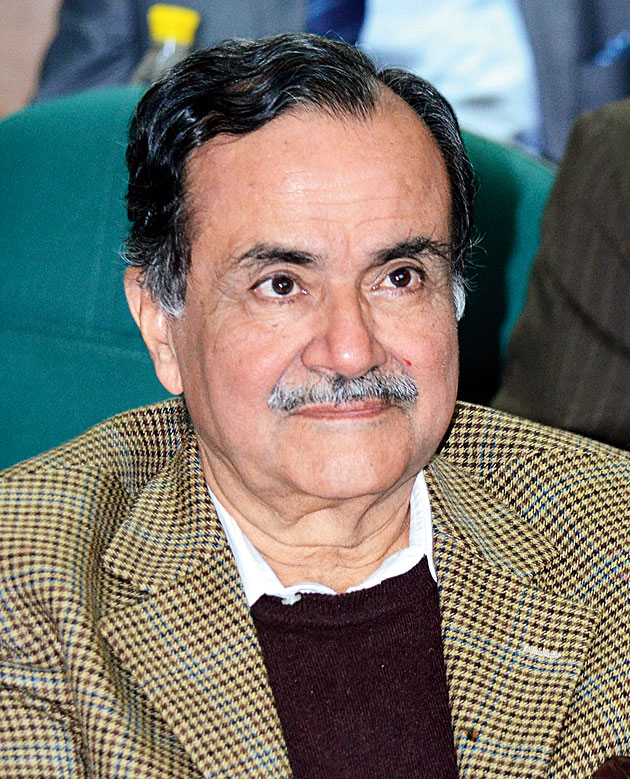 Jagdish Khattar
Telegraph file picture
---
Mumbai
|
Published 24.12.19, 07:12 PM
|
---
The Central Bureau of Investigation (CBI) has booked former managing director of Maruti Suzuki, Jagdish Khattar, for allegedly "cheating" Punjab National Bank (PNB) through his firm Carnation Auto India Pvt Ltd.
In an FIR filed on December 20, the investigative agency named Carnation Auto, Khattar and other unknown public servants. The FIR said the suspected offence includes criminal conspiracy, criminal breach of trust, cheating and criminal misconduct. However, PTI quoting Khattar said that there has been no wrong doing.
"I had invested my life savings in the company. I understand the bank is following a process. I have always made myself available and will continue to fully cooperate with all the agencies. The claims being made were examined in great detail during the forensic audit and we provided satisfactory replies on each. We were cleared in the forensic audit on each count. I have no doubt we will be vindicated again once the investigation is completed." Khattar said.
"Carnation is a bonafide business failure. There is no wrong doing," he added.
Khattar had founded Carnation in 2008 after he retired from Maruti Suzuki. Its website says that some of the services offered include preventive maintenance services, running repairs, body repairs and car care.
The FIR alleged that Khattar, the managing director of Carnation Auto, in criminal conspiracy with unknown public servants of PNB cheated the bank of Rs 110 crore as it was not repaid and declared as non-performing asset (NPA) on September 30, 2015 with effect from June 30, 2012.
It further alleged that the borrowers dishonestly and fraudulently sold the goods hypothecated to the bank without its permission and diverted the funds, thereby causing criminal breach of trust and cheating that caused wrongful loss to the bank and corresponding gain to Khattar and his company.
The bank had conducted a forensic audit through KG Somani, which reported that fixed assets to the tune of Rs 66.92 crore were sold for a consideration amount of Rs 4.55 crore without its approval.
According to the FIR, the assets had been furnished as security to the bank and it alleged that after the sale, the borrower did not deposit the proceeds with the bank. It was also allegedly found that the borrower had extended loans and advances to its sister concerns as well thereby committing "mis-appropriation of bank funds and has put them for own use".