Bandhan Bank scrip surges on the bourses
The Assam government last Friday offered a relief package to bail out small-loan borrowers in the northeastern state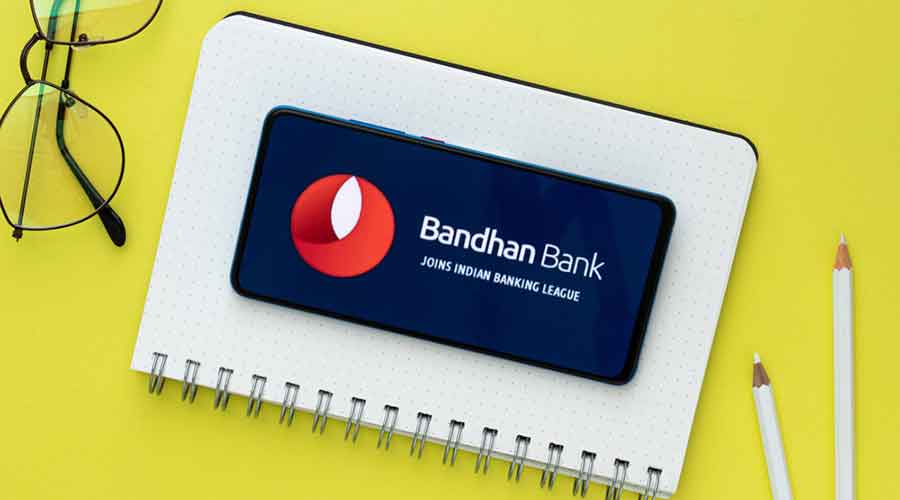 Representational image.
Shutterstock
---
Calcutta
|
Published 22.06.21, 02:18 AM
|
---
The Bandhan Bank scrip surged on the bourses on Monday on the back of an announcement by the Assam government last Friday to offer a relief package to bail out small-loan borrowers in the northeastern state. 
As an incentive to good borrowers who have not defaulted, the Assam government will provide a relief of Rs 25,000, or the current outstanding, whichever is lower.
Relief will also be provided to borrowers who are overdue to help them regularise their repayments and to those who have no plans to leverage further. 
On the BSE, the Bandhan Bank shares gained almost 8 per cent to close at Rs 341.10. On the NSE, the stock rose 7.53 per cent to Rs 340.50.
The Assam government's package, estimated to cost around Rs 8,500 crore, is likely to be part of the state budget. It will address a key concern of elevated stress in the microlending sector in the state without affecting the credit score of the borrowers. The state's outstanding loan at the end of March 2021 was around Rs 12,000 crore with delinquency levels in  double digits.
According to the Crif Microlend report, a combination of economic stress, agitation over the Citizenship Amendment Bill, the Covid-19 pandemic and the Microfinance Bill has impacted lenders.
Bandhan Bank has a substantial exposure in Assam with a portfolio of about Rs 7,000 crore or 12 per cent of its overall microfinance loan book.
Regulatory backing
Regulatory oversight is a major concern in the microfinance segment that includes banks, small finance banks, traditional non-bank finance companies (NBFCs) and non-bank microfinance institutions (NBFC-MFIs) and even nonprofit institutions. While NFBC MFIs have their set of voluntary code of responsible lending, that is not applicable to banks or small finance banks. But the target borrowers of all lenders are the same, thus leaving room for overleveraging.
Alok Misra, CEO and director, MFIN, told The Telegraph that the oversight of MFIN as self regulatory organisation is limited to NBFC MFIs. In order to have a more sustainable growth, the industry body has urged banks, small finance banks and NBFCs to consider the voluntary code of responsible lending and around 85 per cent of the industry is currently covered. "Had it got a regulatory backing, it would have been 100 per cent from day one," Misra said.
Brokerages on Monday remained bullish on the bank following the announcement of a package by the state government.
The concern however will be addressed once the proposals in the consultative document on regulation of microfinance announced by RBI and applicable to all entities comes into effect.