Bandhan Bank net leaps 68%
It recorded a net profit of Rs 651 crore compared with Rs 388 crore in the corresponding quarter previous year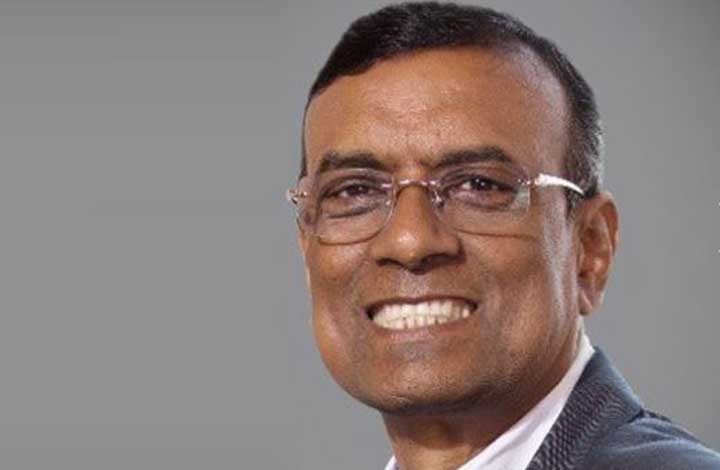 Chandra Shekhar Ghosh said Bandhan has the regulatory nod for opening 17 branches, which will be done by June, but indicated that with close to 1,000 branches already it will not be very aggressive on opening new branches.
(Picture: Bandhan Bank's official website)
---
Mumbai
|
Published 02.05.19, 07:56 PM
|
---
Bandhan Bank on Thursday reported a 67.78 per cent growth in net profit for the quarter ended March 31, 2019, aided by a growth in both interest and non-interest incomes.
The microlender turned commercial bank recorded a net profit of Rs 651 crore compared with Rs 388 crore in the corresponding quarter previous year.
The bank will consider the possibility of bringing down promoters' stake to 40 per cent through the offer for sale (OFS) route in order to comply with the Reserve Bank of India's guidelines.
Bandhan Bank's managing director and CEO Chandra Shekhar Ghosh said they were working on a strategy for stake dilution through there is no immediate timeline for the dilution.
Net interest income during the quarter stood at Rs 1,258 crore, a 45.6 per cent growth over the year-ago period. Non-interest income at Rs 388 crore grew 91.13 per cent on a year-on-year basis.
Gross non performing assets during the quarter rose to 2.04 per cent of total assets from 1.25 per cent in the corresponding year- ago period, but less than 2.41 per cent during the October-December quarter of 2018-19.
The growth in NPA was on account of exposure to bankrupt infra lender IL&FS.
It has an outstanding of Rs 385 crore to IL&FS, which has turned dud, while Rs 25 crore to a group company engaged in skill development is still standard.
The bank has taken 100 per cent provisions for the IL&FS exposure in the preceding quarter itself, Ghosh said, adding the bank is not looking at re-entering the large ticket loans segment, having burnt its fingers with IL&FS. Ghosh said the share of retail deposits in total deposits has jumped to 77.4 per cent as of March 2019 from 71.9 per cent a year ago. The bank has also seen a jump of 38.46 per cent in advances, with micro loans constituting 86 per cent of the advances.
"Although Bandhan Bank is born in the east, deposits are coming from all over the country," said Ghosh in Mumbai.
Bandhan Bank was unable to bring down the promoter holding to the RBI-mandated 40 per cent last year, which resulted in restrictions placed on branch expansion.
Later, it merged with Gruh Finance, helping it to lower its stake by over 20 per cent to 61 per cent.
Bulk of the necessary approvals for the merger are in place. The bank now awaits an NCLT clearance before the two entities get merged.
Another acquisition following the merger of home loan company Gruh Finance is currently off the table.
About the plans for Gruh parent HDFC's stake at 15 per cent in the bank post-merger, Ghosh said he understands that it has the nod to keep it at 9.9 per cent but said only the mortgage major can clarify on what happens to the additional stake.
Ghosh said Bandhan has the regulatory nod to opening 17 branches, which will be done by June, but indicated that with close to 1,000 branches already it will not be very aggressive on opening new branches.
The legacy micro-loans segment accounts for 86 per cent of the loan book at present and Ghosh said the intent was to bring it down to 75 per cent over the next three years.
Shares rise
The Bandhan Bank share was up 4.11 per cent at Rs 622.60 over the previous close on the Bombay Stock Exchange. The bank's board has recommended a dividend of Rs 3 per equity share of face value Rs 10.