Ashneer Grover quits BharatPe before board meet
Resignation comes days after the fintech platform sacked his wife Madhuri over allegations of financial irregularities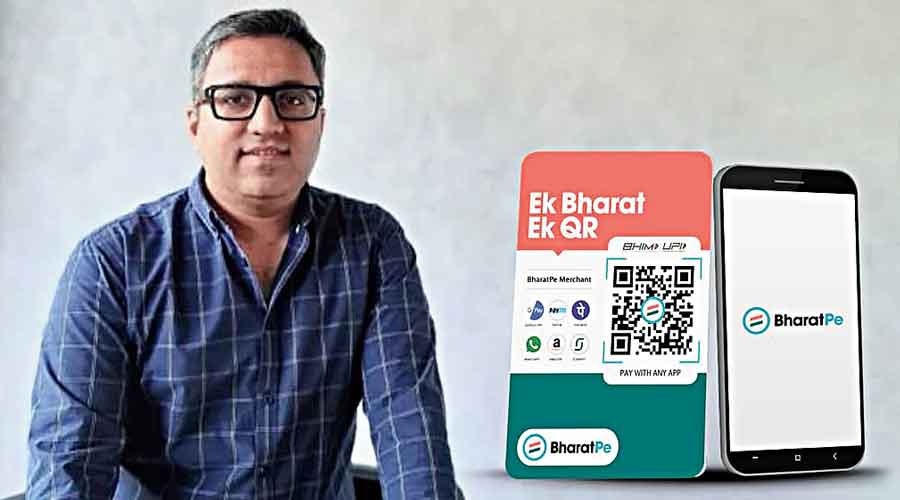 Ashneer Grover
File Photo.
---
Mumbai
|
Published 02.03.22, 03:20 AM
|
---
Ashneer Grover, the controversial co-founder and managing director of BharatPe, has resigned from the fintech platform after its board decided to convene a meeting to discuss actions against him on the basis of a report of an advisory firm.
The resignation comes days after BharatPe sacked Grover's wife Madhuri, who was the head of controls at the company, over allegations of financial irregularities.  Grover burst into the limelight last year when he reportedly berated an official of Kotak Mahindra Bank over phone for refusing to give him a loan for IPO.
In an email to the BharatPe board on Tuesday midnight, Grover said he was being forced to bid adieu to a company of which he is a founder.
"I hereby resign as the managing director of BharatPe, effective immediately. I also resign as a director of the board. I will continue as the single largest individual shareholder,'' he said.
BharatPe  said Grover's resignation was linked to the ensuing board meeting. "Ashneer Grover resigned as managing director and board director of BharatPe minutes after receiving the agenda for upcoming board meeting that included submission of the PWC report regarding his conduct and considering actions based on it. The board reserves the right to take action based on the report's findings,'' the fintech company said in a statement.
With Grover's resignation, the focus has shifted to the report that will be submitted by the consultant.  Observers said the tussle between Grover and the company may not be over if the board resorts to a clawback of his 9.6 per cent stake in the company on the basis of the report of the consultant.
According to the articles of association (AoA), if a founder is removed, his shares can be brought back at a price which is below the fair market value.  Lashing out against the investors, — BharatPe's shareholders include Sequioa Capital, Tiger Global, Beenext and Ribbit Capital — Grover said they have treated the founders as "slaves"..
In an interview to CNBC-TV 18, Grover accused chairman Rajnish Kumar — who was the former chief of SBI —  of leaking information about the current review against him to the media.
The BharatPe co-founder also maintained that the company will not be able to find a single act of impropriety against him. "You treat us founders as slaves – pushing us to build multi-billion-dollar businesses and cutting us down at will," Grover noted.