Amit Mitra calls for textile GST reversion
The Telegraph had reported in September of the possibility of a rise in garment prices because of the government's move to correct the inverted duty structure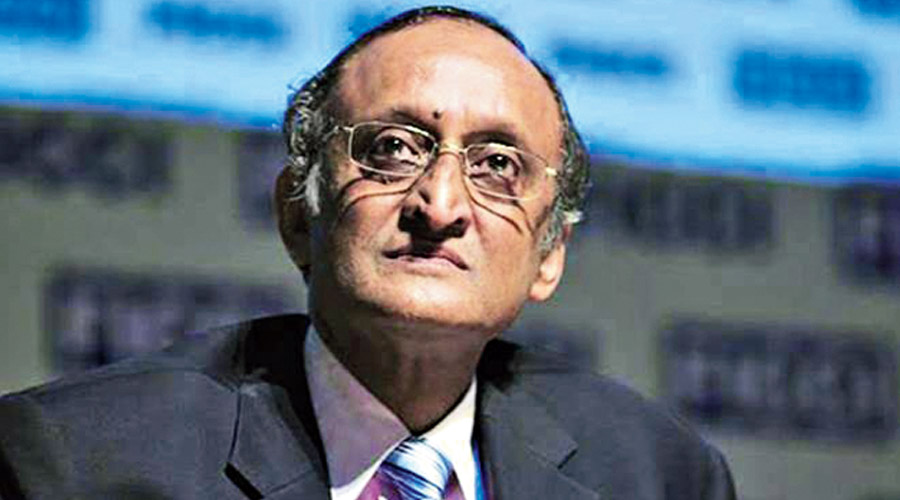 ---
Calcutta
|
Published 25.12.21, 12:58 AM
|
---
Amit Mitra, principal chief advisor to Bengal chief minister Mamata Banerjee, on Friday urged Union finance minister Nirmala Sitharaman to call an urgent GST Council meeting to discuss and reverse the correction of the inverted duty structure in the textile industry that comes into effect from January 2022.
Mitra said the GST Council did not discuss in detail the textile duties that could lead to a 7 per cent rise in prices with a potential closure of 1 lakh units across the country and an estimated job loss of around 15 lakh workers.
The Telegraph had reported in September following the 45th GST Council meeting in Lucknow of the possibility of a rise in garment prices because of the government's move to correct the inverted duty structure. At present, GST rate on yarn in the category of man-made fibres is at 12 per cent which is higher than that of garments at 5 per cent, leading to a refund of input tax credit generating a revenue outflow.
"The 45th meeting of the GST Council on September 17, did not discuss this matter in any depth. The officers committee called fitment committee had proposed this. Such an important issue should have been discussed in the council threadbare," said Mitra.
Mitra said that around one lakh small units will close because of this 7 per cent additional GST. "Job loss including ancillaries estimated by a responsible consulting firm for the associations will be 15 lakh people straight away."
The government estimates additional GST collection of around Rs 7,000 crore but Mitra said that this comes at a bigger cost.
"A huge proportion of these textile manufacturers are small and have recently become formal and registered to pay GST. For them 7 per cent from the pocket would lead to a huge problem. They already run on a very thin margin," Mitra said.
Besides, apparel prices have already increased by 20-22 per cent because of an increase in cotton prices. A further 7 per cent rise in the price will lead to a slowdown in demand, Mitra said. Around 85 per cent of the market is expected to be affected by the correction in duty structure.
The textile industry is estimated at Rs 5.4 lakh crore with an employment of around 3.9 crore in the manufacturing segment. The industry's net profit margin is estimated at between 1 per cent and 3 per cent while tax collection from the entire value chain is Rs 19,000-21,000 crore.