Patna bans loud music, political cartoons at festivals
DM said no Muharram procession could be taken out without prior permission from the administration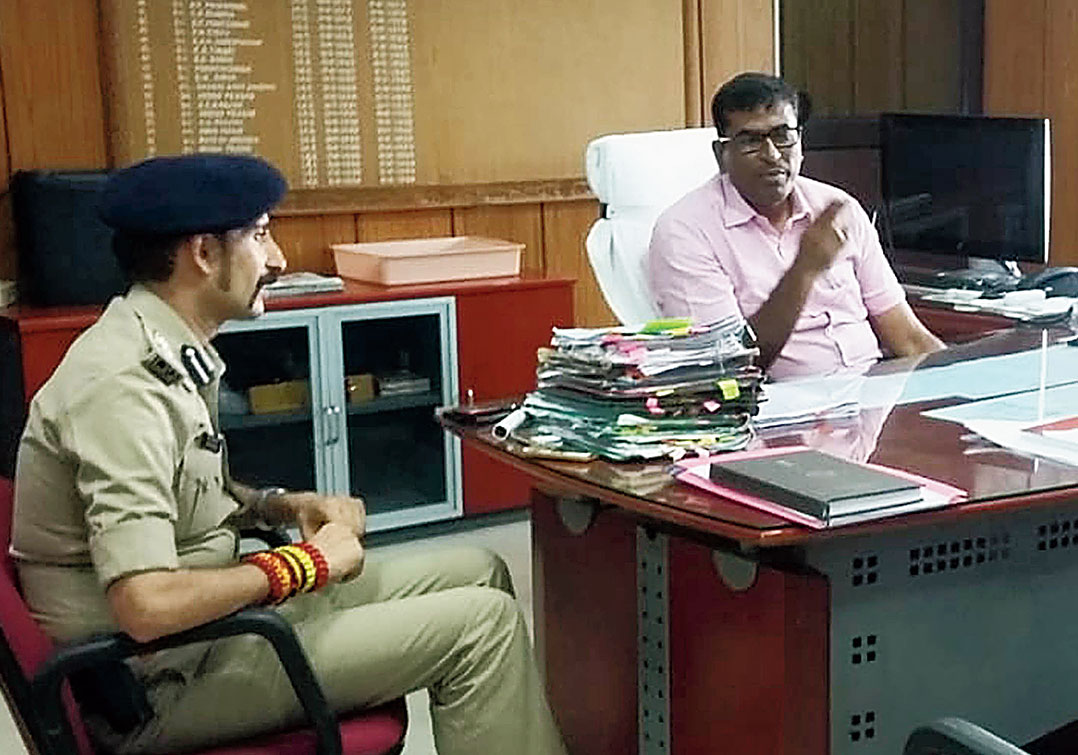 ---
|
Patna
|
Published 20.09.18, 08:01 PM
---
The district administration has issued reminders that no Muharram procession can be taken out without prior permission and that loud music at religious processions and events, including Durga Puja, will not be tolerated.
Political cartoons will also not be allowed at religious festivals.
Patna district magistrate (DM) Kumar Ravi has ordered sub-divisional officers (SDOs) to ensure that sound from the musical accompaniments must not cross the permissible limit.
The DM also said no Muharram procession could be taken out without prior permission from the administration.
"I have ordered strict adherence to the Patna High Court directive not allowing anyone to play music at high volume. If anybody plays music without taking permission of the respective SDO, it will be considered violation of the high court order and legal action will be taken against them apart from seizure of the musical instrument," Ravi said on Thursday.
According to Bihar State Pollution Control Board (BSPCB) rules, sound levels between 6am and 10pm should be less than 65 decibels at market places and less than 75 decibels at public places.
Also, loudspeakers are banned in a radius of 100m from hospitals, which are no-sound zones.
The district administration has deployed huge police forces at vulnerable places, especially in Patna City, where Muharram processions will be taken out.
Muharram is on Friday.
Ravi pointed that strict action will be taken against district administration officials who fail to perform their duties with honesty, and if any laxity is detected.
He has asked the Patna senior superintendent of police to take action against all those who try to provoke communal tension during the Muharram and Durga Puja processions.
Ravi stressed that meetings will be held with peace committees in every locality to maintain communal harmony in Patna.
He also said that separate meetings will be held with people who provide DJ and sound facilities to festival organisers.
Durga Puja committees, Ravi asserted, must not display any political cartoon or anything that hurts religious sentiments.
Traffic superintendent of police P.N. Mishra has been asked to ensure smooth traffic during Muharram processions and to chalk out plans for Durga Puja starting October 10. Emergency services have been alerted and Muharram processions have been prohibited from changing route at the last minute.