Hot spring hot spot - Fair begins on Magh full moon's day
Read more below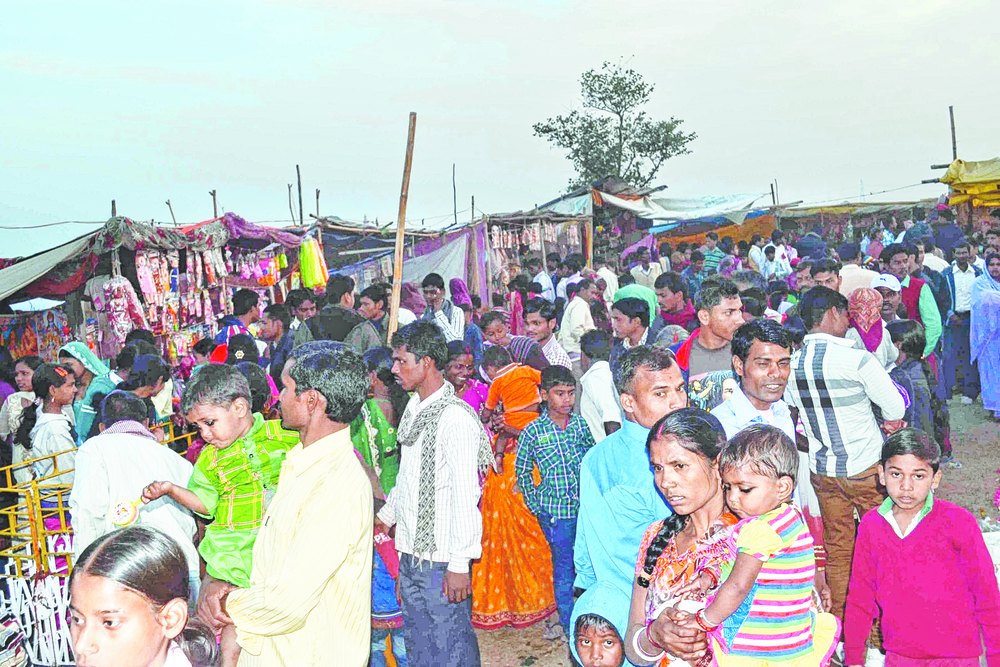 ---
---
The Sita Kund, a famous hot spring at Sita Kund Dih village, still attracts a large number of pilgrims during Maghi Mela, which began on February 2.
The month-long Maghi Mela was formally inaugurated by divisional commissioner Sunil Kumar Singh.
Thousands of Hindu and Muslim devotees have been visiting this hot spring, about 6km from Munger town. But because of the state government's apparent negligence, the district administration has not taken any steps to clean the hot spring at Sita Kund, which looked filthy when this correspondent visited on Thursday.
Sub-divisional officer (Munger Sadar) Kundan Kumar said: 'In view of the large crowd on the occasion of the Maghi Mela, the district administration has deputed two sections of armed police personnel with magistrates inside and outside the Sita Kund premises to maintain law and order. Besides, senior district officials are also keeping a close watch on the activities near the Maghi Mela premises. The whole area is highly sensitive.'
Kundan added: 'At the behest of Munger commissioner Sunil Kumar Singh, the district administration under the guidance of district magistrate Amrendra Prasad Singh, would send letters to the departments of tourism and art, culture and sports to put this historical place on the tourist map of Bihar to attract foreigners.'
During the Mela, pilgrims have been buying various kinds of wooden furniture and stuff of daily use. Achuytanand Singh, an office-bearer of the Sita Kund Mela Committee said: 'The state government should renovate this historical place immediately. Besides, it should also provide drinking water and lighting facilities to the pilgrims.'
The writer of Bihar District Gazetteers (Munger), PC Roy Chaudhury stated: 'The name of Sita Kund is associated with the Ramayana. Lord Ram, after rescuing his wife Sita from the demon king, Ravan, suspected that she could not have maintained her honour intact, and Sita, to prove her chastity, agreed to enter a blazing fire. She came out of the fiery ordeal unscathed, and imparted to the pool in which she bathed the heat she had absorbed from the fire. The hot spring is now enclosed in a masonry reservoir and is visited by large number of pilgrims, especially at the full moon's night of Magh.'
Close to the hot spring, there are four more pools - called Ram Kund, Laxman Kund, Bharat Kund and Shatrughan Kund. All these kunds are very close to the Sita Kund but the water of these four remains 'cool' always.