BJP has a Plan B ready for Kushwaha switch
As the BJP decided to wait and watch, the LJP criticised Kushwaha for his attack on Nitish Kumar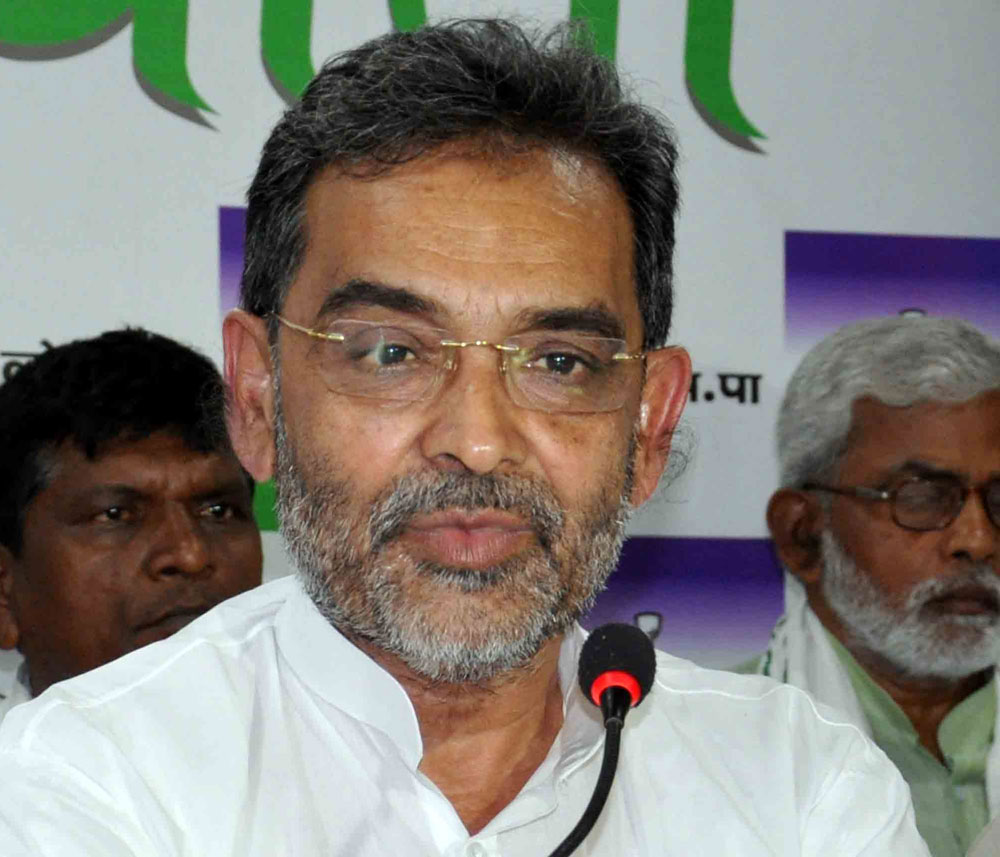 ---
|
Patna
|
Published 26.11.18, 08:35 PM
---
The BJP has a plan-B ready in case the Upendra Kushwaha-led RLSP decides to walk out of the NDA ahead of the 2019 Lok Sabha elections.
In case of this eventuality, which the party is trying to avert, the BJP would immediately sit with alliance partners, the JDU and the LJP, to decide the number of seats to be shared among themselves.
"We stand for keeping the RLSP in the NDA and would also offer seats according to the strengths of the party. At the same time we cannot bow in front of the unreasonable demands of any partner because the aim of the alliance is to win maximum number of seats and not to make anyone happy," a senior BJP leader told The Telegraph, while speaking about the conflicting signals emerging from the RLSP camp when it came to continuing in the NDA.
The BJP leader said despite its engagements for the Assembly elections in five states, the party central leadership might sit with Kushwaha before November 30 and discuss the modalities of the seat sharing.
On the early announcement of giving equal number of seats to Nitish Kumar's JDU without deciding the numbers with the RLSP and the LJP, the BJP leader repeated the "realpolitik" logic and said that even in its worst performance during the 2014 general elections, the JDU had garnered about 16 per cent of the vote share and the party could not ignore this fact while dealing with the seat-sharing mathematics with Nitish's party.
The BJP leader added: "Bihar politics has three main poles — RJD, JDU and BJP. The alliance having two poles in one camp always have the advantage and it was for everyone to see after the 2015 Assembly elections."
Amid the BJP's wait-and-watch policy, the LJP on Monday criticised Kushwaha for his attack on Nitish Kumar. Party leader and Jamui MP Chirag Paswan said Kushwaha seemed to be using pressure tactics with his repeated criticism of the chief minister.
He expressed reservation about the November 30 deadline set by Kushwaha for addressing the seat-sharing issue. The comment of Chirag Paswan notwithstanding, Kushwaha on Monday evening came up with a tweet in Hindi, the rough English translation of which is: "I have sought time from honourable Prime Minister between November 27 and November 30 to apprise him of the NDA's political situation in Bihar."