85 lakh YouTube views to better farming
Bihar Agriculture University uploaded over 200 films on Bihar farmers, depicting their success and techniques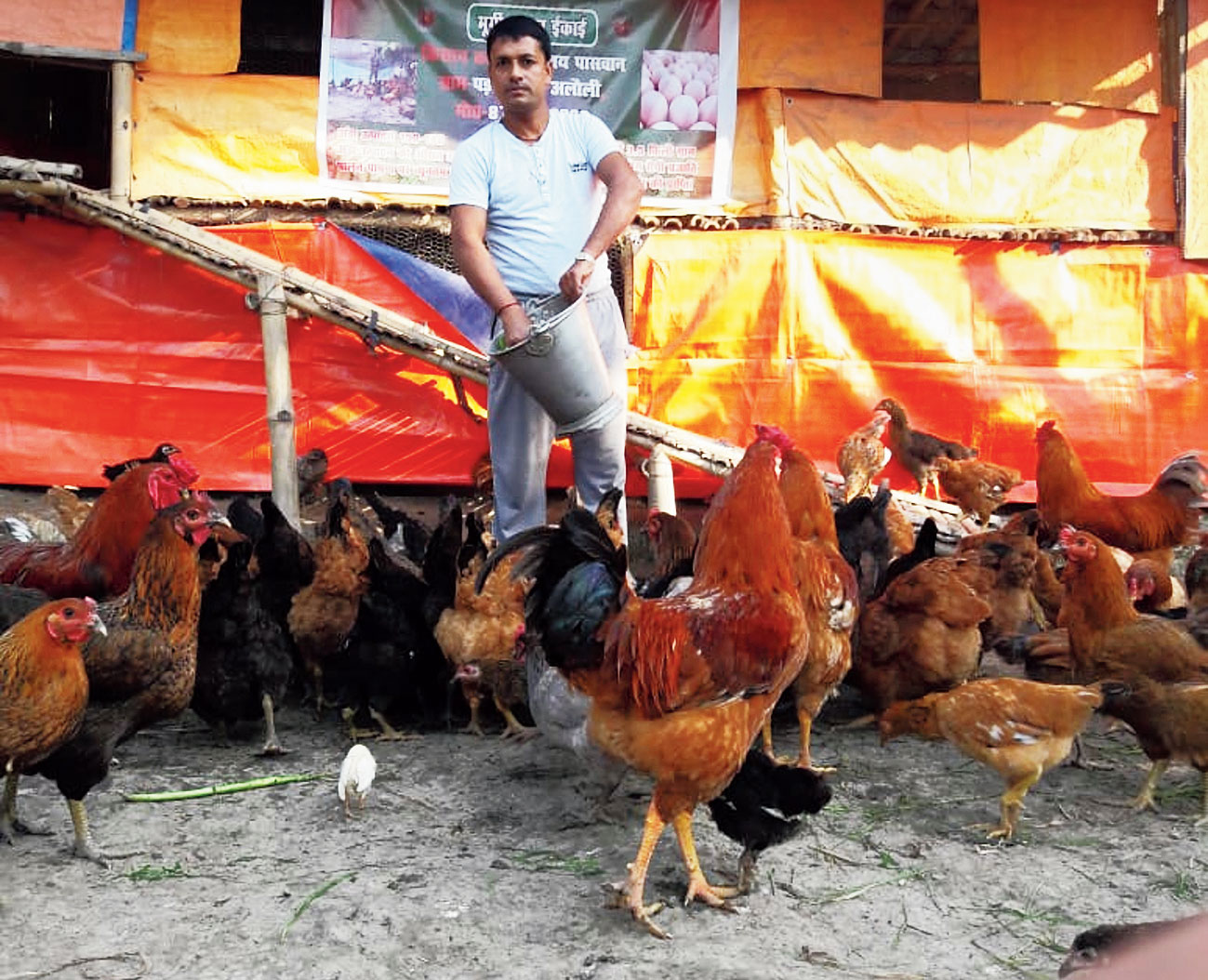 ---
|
Patna
|
Published 21.10.18, 06:45 PM
---
Ranjay Paswan, a poultry farmer from Khagaria, has become an unlikely YouTube sensation since the Bihar Agriculture University (BAU), Sabour, uploaded his success story.
Ranjay has studied till Class VIII. Now, he has donned the robes of teacher and guide for callers from Saudi Arabia, Singapore besides poultry farmers from across the country, sharing tricks of the business with them.
The agriculture university in Bhagalpur district uploaded 34-year-old Ranjay's success story and poultry farming method on its YouTube channel — `http://www.bausabour.com/bausabour` — launched in late August. The Khagaria farmer has been fielding calls since a week after the launch one-and-a-half-months ago.

"I feel proud when people from other countries, including Pakistan, and other states of India call me to learn tricks of poultry farming. Some Indian farmers have also ordered for chicks. It all started with the BAU uploading a film on me on YouTube," Paswan told The Telegraph over phone from his native village Parari at Alauli block, around 200km east of Patna.
Anita, 42, from Anantpur village in Nalanda district's Chandi block farms mushrooms since 2010. The university had made a film on her too.
"Ever since my film was uploaded, I started getting orders for mushroom spawn from different places in Bihar," she said.
The agriculture university has uploaded over 200 such films on Bihar farmers, depicting their success stories and their techniques. R.K. Sohane, director, extension education, BAU, said: "The initiative is so popular that there are 90,000 subscribers to the YouTube channel. So far we have registered over 85 lakh views across 128 countries."
Besides farmers from India, the initiative has caught the attention of farmers from US, Britain, Saudi Arabia, Pakistan, Iran, Oman, UAE, New Zealand, Israel and Qatar.
Sohane added that the initiative's purpose is to generate online content about farming methods so that tillers can adopt and replicate the techniques seen in the videos. The BAU has taken the initiative after the Bihar government provided Rs 4.99 crore under information and communication technology and mass media in agriculture extension project.
Sohane said with the good response to the videos, YouTube has sent the university Rs 2.5 lakh as royalty. "Our films on poultry, makhana farming and success stories of farmers among others have witnessed views ranging between 5-10 lakh," he said.
The films have been recorded in high definition with some also captured in ultra high definition technique, also called 4K. The first film using 4K technology was made on dragon fruit farming.