Vaccine: Joe Biden promises most challenging operation efforts
Things will get worse before they get better, says President-elect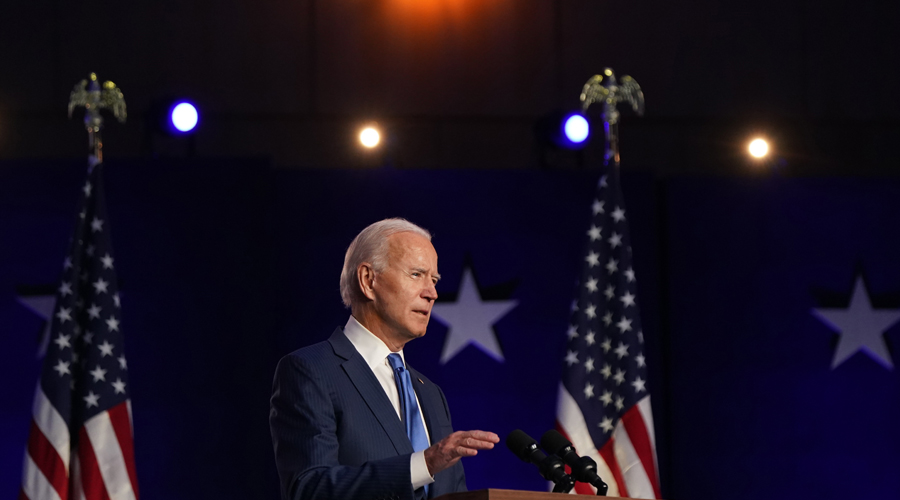 ---
---
President-elect Joseph R. Biden Jr, racing against a surge in coronavirus cases and the emergence of a new variant that could worsen the crisis, is planning a vaccination offensive that calls for expanding access to the vaccine while using a wartime law to increase production.
In a speech on Friday in Wilmington, Delaware, Biden told Americans that "we remain in a very dark winter", allowing, "the honest truth is this: Things will get worse before they get better".
"I told you," he said, "I'll always level with you." But he also tried to offer hope for an end to a pandemic that has taken nearly 390,000 American lives and frayed the country's economic and social fabric.
"Our plan is as clear as it is bold: get more people vaccinated for free, create more places for them to get vaccinated, mobilise more medical teams to get the shots in people's arms, increase supply and get it out the door as soon as possible," he said, calling it "one of the most challenging operation efforts ever undertaken by our country".
He pledged to ramp up vaccination availability in pharmacies, build mobile clinics to get vaccines to underserved rural and urban communities and encourage states to expand vaccine eligibility to people 65 and older.
(New York Times News Service)