US government's lame response to Nancy Pelosi irks nationalists
It's even rarer that such angry comments come from the kind of nationalists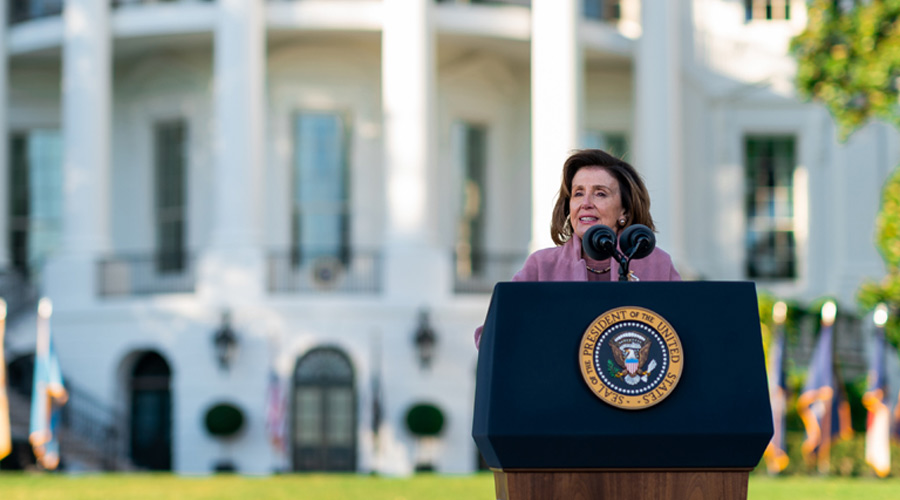 Nancy Pelosi
File Picture
---
New York
|
Published 05.08.22, 12:10 AM
|
---
It doesn't often happen that ordinary Chinese say publicly that they're disappointed with their government. That they're ashamed of their government. That they want to renounce their Communist Party memberships. And that they think the People's Liberation Army is a waste of taxpayers' money.
It's even rarer that such angry comments come from the kind of nationalists. For much of Monday and Tuesday, many Chinese applauded the tough rhetoric from government, military and media personalities who were attempting to thwart Speaker Nancy Pelosi's visit to Taiwan.
Then, as Pelosi's plane was touching down in Taiwan late on Tuesday night, some users commented on how disappointed they were with Beijing's lame response. Many people complained that they felt let down and lied to by the government.
"Don't put on a show of power if you don't have the power," wrote a Weibo user after the flight's landing. "What a loss of face!" The user went on to say that the government didn't deserve the people who had waited for hours to witness how history could be made. "A great nation. How ironic!" 
New York Times News Service