US formally invites Putin to Washington
The move follows allegations that Russia interfered in the 2016 presidential election to help Donald Trump win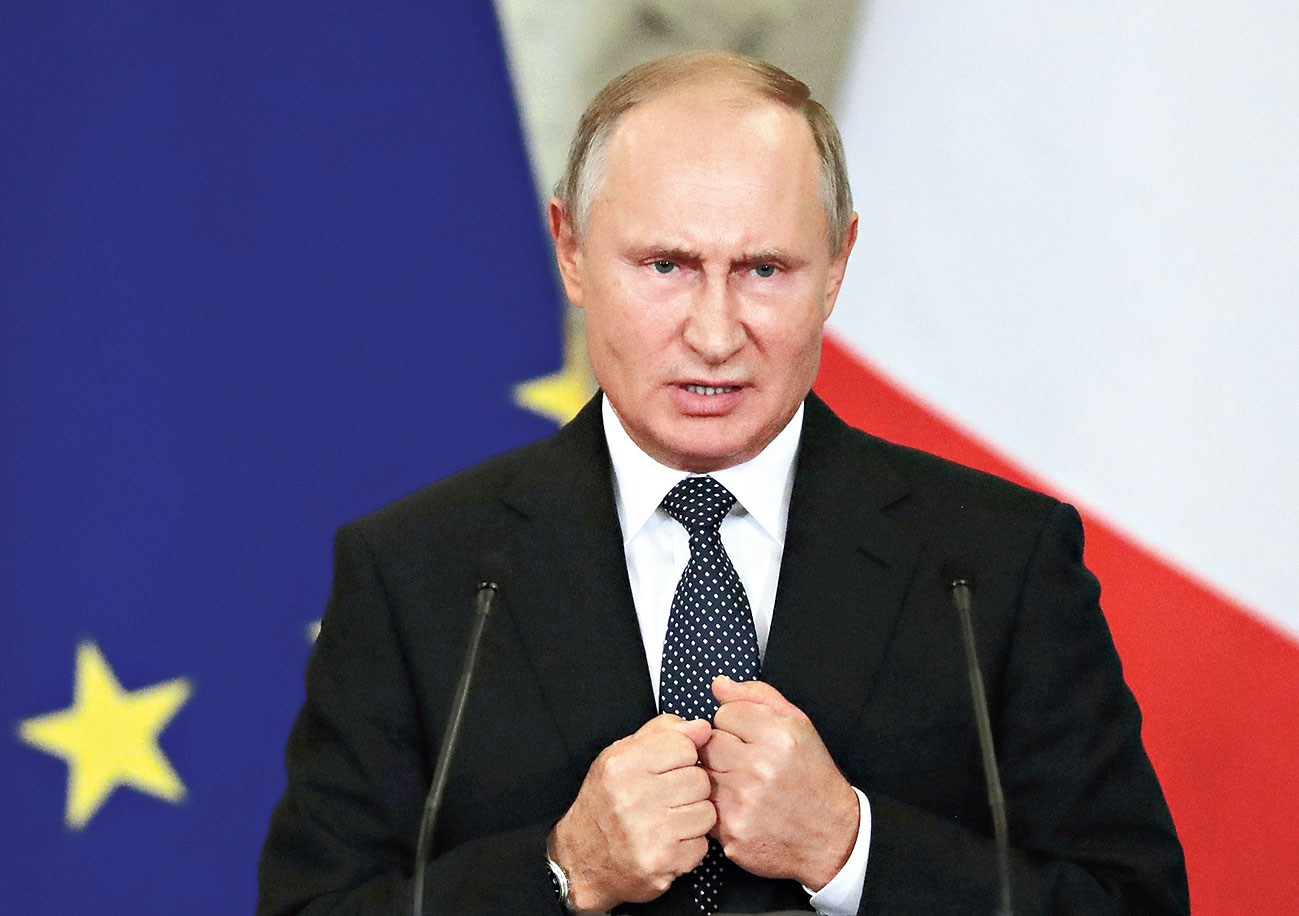 ---
---
The White House has formally invited Russian President Vladimir Putin to Washington, US National Security Adviser John Bolton said on Friday, returning to an idea that was put on hold in July amid anger in the US over the prospect of such a summit.

President Donald Trump held a summit with Putin in Helsinki, the Finnish capital, and then issued Putin an invitation to visit Washington in the autumn. But that was postponed after Trump faced allegations of cosying up to the Kremlin.
"We have invited President Putin to Washington," Bolton said at a news conference during a visit to ex-Soviet Georgia, days after meeting Putin and senior security officials in Moscow. Bolton said he gave Putin an invitation to visit next year during his trip to Moscow, US broadcaster RFE/RL reported.
It was not immediately clear if Putin had accepted the invitation. Putin last held a meeting with a US President on American soil in 2015 when he met Barack Obama on the sidelines of a UN General Assembly.
Trump's earlier invitation to Putin sparked an outcry in Washington, including from lawmakers in Trump's Republican party, who argued that Putin was an adversary not worthy of a White House visit.
The topic of Putin visiting the US is a highly-charged one, because US intelligence agencies allege that Russia interfered in the 2016 presidential election to help Trump win. Russia denies any election meddling. Trump has said it is in US interests to establish a solid working relationship with Putin.