Turkey earthquake: Erdogan declares emergency
'We are face to face with one of the biggest disasters ever for our region'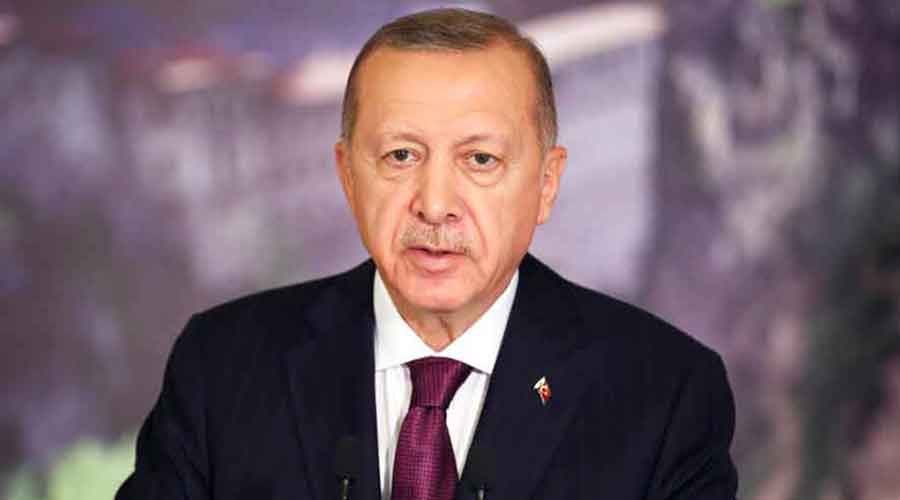 Tayyip Erdogan.
File Photo
---
Istanbul
|
Published 08.02.23, 01:02 AM
|
---
President Recep Tayyip Erdogan of Turkey on Tuesday declared a threemonth state of emergency in 10 provinces affected by the earthquake. He pointed to the sheer scale of devastation in the aftermath of Monday's earthquake, which was one of the deadliest natural disasters this century.
"We are face to face with one of the biggest disasters ever for our region," Erdogan said during a nationally televised address from the capital, Ankara.
Under the Turkish Constitution, the cabinet led by the President can declare a regional or national state of emergency for up to six months in cases of "natural disaster, contagious pandemics and heavy economic depression".
The state of emergency allows the President "to proportionally limit fundamental rights and freedoms", said Sule Ozsoy Boyunsuz, a constitutional law professor at Galatasaray University in Istanbul.
The limitations on freedoms could include curfews, travel bans and compulsory assignment for civil servants. "For instance, the government could order bakeries to keep open for certain hours and dispatch civil servants in rescue operations, or block travel to disaster areas," Ms. Boyunsuz said. "It is understandable to have a state of emergency in a disaster."
But the move raised immediate concerns, given that Turkey is set to hold pivotal elections in May, a vote in which Erdogan is fighting for his political survival. Turkey is facing an acute financial crisis and steep inflation.
The last time he imposed a state of emergency was in 2016, after a failed coup attempt against him. That measure, which applied nationwide, was initially for three months but was later extended and lasted for two years. During that time, more than 100,000 people were detained and 150,000 public employees were purged from their jobs.
New York Times News Service