Trump's legal efforts to challenge Pennsylvania results met with sharp defeat
He said in a series of tweets late on Saturday that he would continue his effort to overturn the results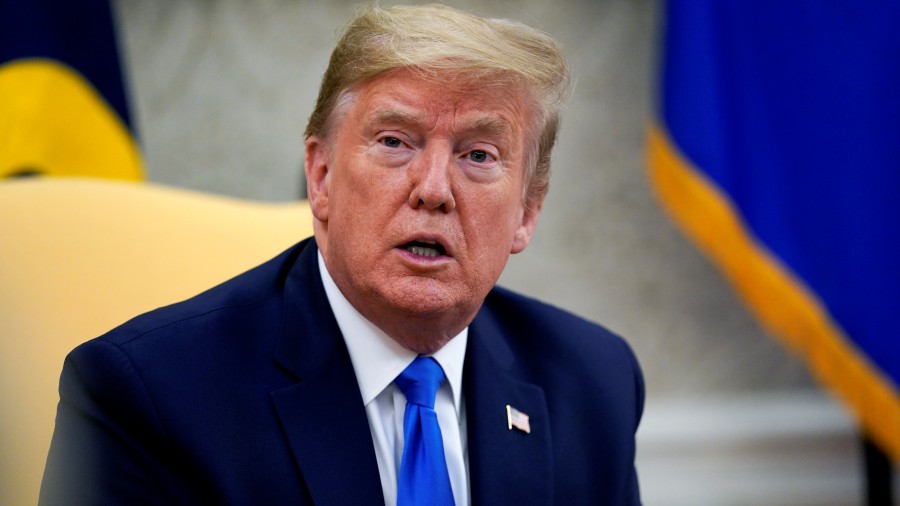 Donald Trump.
AP file photo
---
Washington
|
Published 23.11.20, 04:53 AM
|
---
The Trump campaign's legal efforts to challenge election results in Pennsylvania met with a sharp defeat on Saturday night, and some fellow Republicans began to signal their desire to move on, acknowledging that the President had lost both the state and his bid for re-election.
Trump said in a series of tweets late on Saturday that he would continue his effort to overturn the results, including asking state legislatures to intervene on his behalf.
A federal judge's ruling in Pennsylvania on Saturday night, which dismissed a lawsuit by the Trump campaign that had claimed there were widespread improprieties with mail-in ballots in the state, ended the last major effort to delay the certification of Pennsylvania's vote results, which is scheduled to take place on Monday.
Senator Pat Toomey of Pennsylvania, a Republican, said in a statement released Saturday night that with the decision, President Trump "has exhausted all plausible legal options" to challenge the results in Pennsylvania. 
Toomey congratulated President-elect Joseph R. Biden Jr and Vice-President-elect Kamala Harris on their victory and urged Trump to "accept the outcome".
On Twitter, Trump hit back at Toomey, calling him "no friend of mine" and said that he would appeal the decision.
In that decision handed down on Saturday, Judge Matthew W. Brann wrote that Trump's campaign, which had asked him to effectively disenfranchise nearly seven million voters, should have come to court "armed with compelling legal arguments and factual proof of rampant corruption" in its efforts to essentially nullify the results of Pennsylvania's election.
But instead, Judge Brann complained, the Trump campaign provided only "strained legal arguments without merit and speculative accusations" that were "unsupported by evidence".
New York Times News Service