Ambulance workers in largest UK walkout
The walkout, an effort by three unions, comes as Britain is experiencing weeks of labour strikes across numerous industries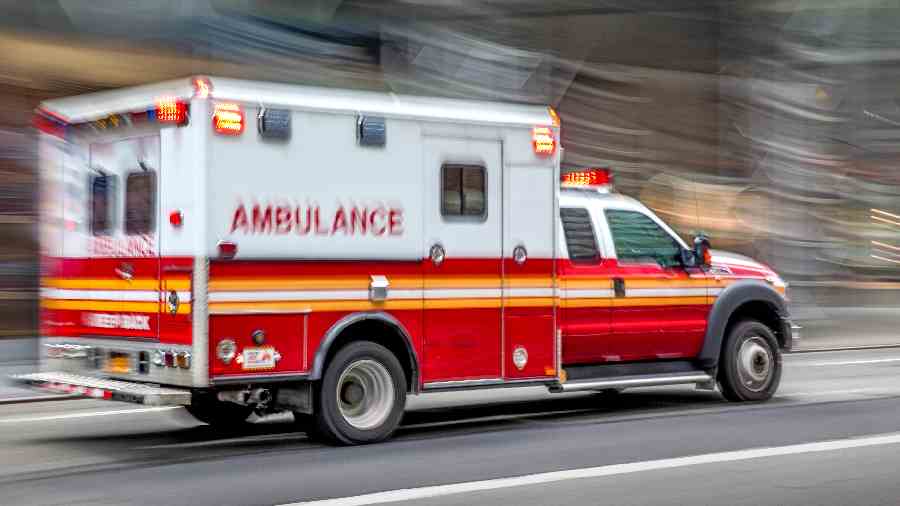 Representational image
Shutterstock
---
New York
|
Published 22.12.22, 01:30 AM
|
---
Tens of thousands of ambulance workers in England and Wales went on strike on Wednesday, walking out on their shifts and joining picket lines to demand pay increases and better working conditions in the largest labour unrest to hit Britain's emergency services in decades.
The walkout, an effort by three unions, comes as Britain is experiencing weeks of labour strikes across numerous industries as a mounting cost-of-living crisis, spurred by double-digit inflation, grips the country. On Tuesday, nurses went on strike over pay that has not kept up with inflation, and rail workers and border control workers are scheduled to do the same this week.
In the ambulance services,  workers have raised alarms about record delays for patients seeking emergency treatment, and paramedics have pointed to staffing shortages and burnout, as well as fears of arriving too late to help some callers.
Those issues have been exacerbated by entrenched problems within the National Health Service, where a high level of staffing vacancies has led to backlogs and long waits in hospital emergency rooms.
On Wednesday, the ambulance services were responding only to the most critical cases.
Before the walkout — in which over 20,000 workers were expected to take part — some hospitals asked people to arrange their own transportation to hospitals, including pregnant women going into labour. Patients needing non-urgent care were advised to look elsewhere for advice, including by telephone or from general practitioners.
With Christmas and end-of-year celebrations underway, health leaders urged people to avoid risky behaviour on a day when services would be stretched. "Don't get so drunk that you end up with an unnecessary visit to A&E," Stephen Powis, the NHS medical director for England, said in a BBC interview, referring to the Accident and Emergency departments at hospitals.
The health service's management said before the strike that there was "deep worry" about potential harm to patients at a time when the service was already under intense pressure.
"This is not something NHS leaders would ever say lightly, but some now tell us that they cannot guarantee patient safety tomorrow," Matthew Taylor, the chief executive of the NHS confederation, which represents the service's organizations in England, said on Tuesday.
The NHS planned to manage the walkouts by calling in military personnel and volunteers, increasing staffing at call centres and discharging patients from hospitals where possible to free up beds.
New York Times News Service