Taliban nominate UN envoy
Move sets up showdown with ex-govt's ambassador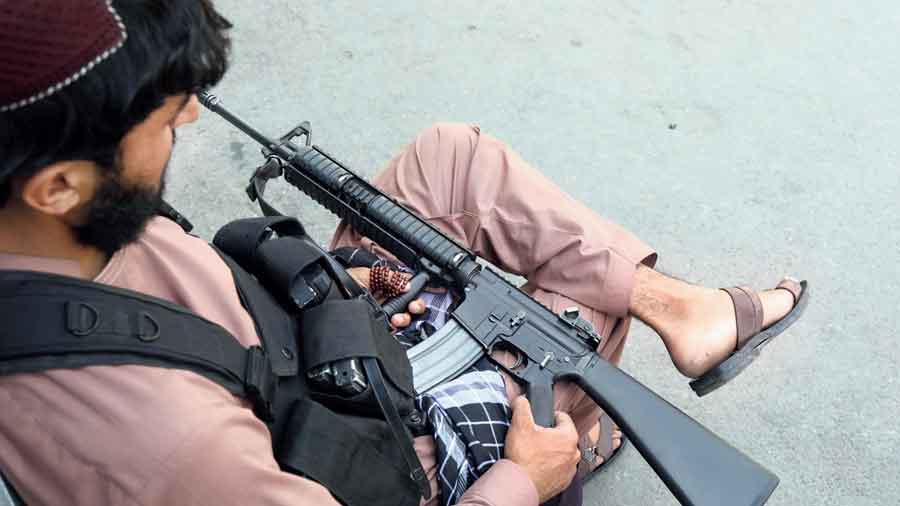 ---
New York
|
Published 23.09.21, 02:58 AM
|
---
The Taliban have nominated an ambassador to represent Afghanistan at the United Nations, UN officials said on Tuesday, injecting a new twist into what was already a delicate diplomatic quandary in the global organisation.
The nomination, submitted to secretary general António Guterres on Monday, sets up a showdown with the envoy of Afghanistan's toppled government, Ghulam Isaczai, who has so far retained his post.
The showdown may not be resolved soon.  But it raised the prospect that the Taliban — the violent, extremist Islamic movement that retook power last month as the American-backed government collapsed — would occupy an ambassador's seat at the UN.
Stéphane Dujarric, a spokesman for Guterres, confirmed a Reuters report that the secretary general had been notified of the Taliban request in a letter signed by Amir Khan Muttaqi, identified as the movement's foreign minister.  The letter stated that the Taliban's choice of UN ambassador was Suhail Shaheen, the movement's spokesman based in Doha, Qatar. 
The letter further stated that Muttaqi wanted to speak at the General Assembly, which got underway on Tuesday and ends next Monday. On Wednesday, Bilal Karimi, an aide to the Taliban's chief spokesman, Zabiullah Mujahid, confirmed that the Taliban had sent the letter.
Dujarric said the Taliban's request had been forwarded to the General Assembly's Credentials Committee, a nine-member group that includes the US.  It remained unclear on Tuesday when the committee might evaluate the request.
Pakistan's foreign minister, Shah Mahmood Qureshi, who knew about the Taliban's request, said it raised a number of questions about Shaheen.
"Who is he representing?"  Qureshi said, responding to questions about the request during a session with reporters on Afghanistan's future, held by the Foreign Press Association on the sidelines of the General Assembly. "Who is he reporting to? What kind of communication can you have with a person at the UN who is not recognised? It is a evolving situation."
The Taliban's triumphal return to control in Afghanistan is among the crises confronting the General Assembly this week.
New York Times News Service