Syria lauds Delhi stand on Turkey
Syria's envoy to India urged international community to put pressure on the Turkish government to cease its military activities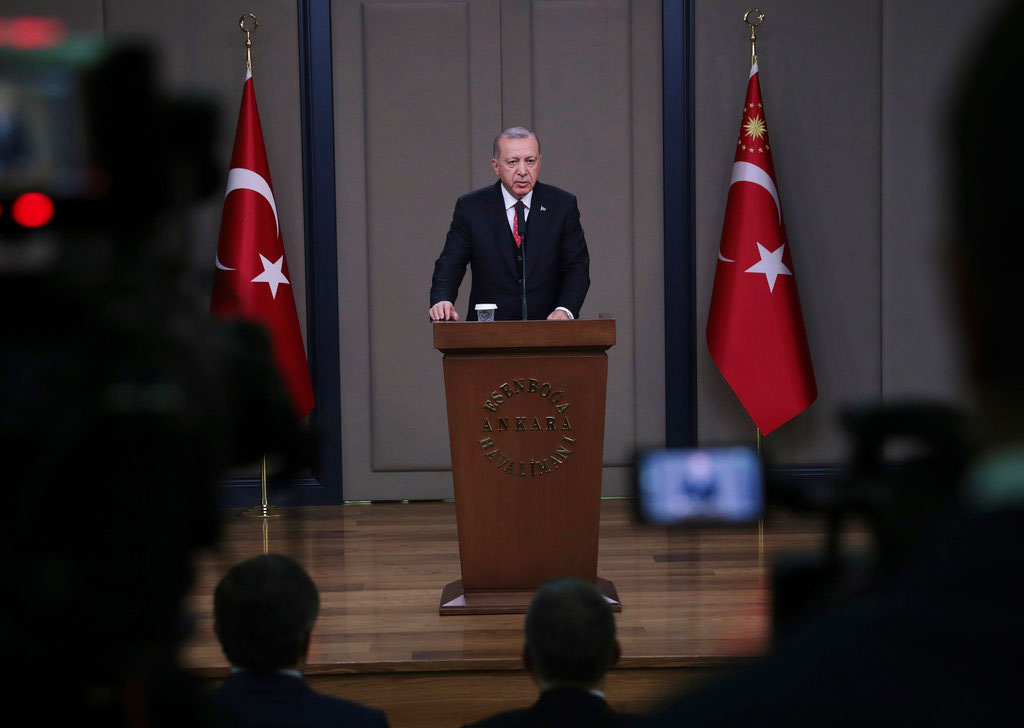 ---
New Delhi
|
Published 15.10.19, 01:39 AM
|
---
Syria's ambassador to India Riad Kamel Abbas on Monday welcomed New Delhi's call to Turkey to exercise restraint and respect the Arab country's sovereignty and territorial integrity.
"On behalf of my government, we welcome the Indian statement on Turkish invasion of Syria. We appreciate India's position," Abbas told reporters.
On Thursday, a day after the Turkish offensive on Syria began, India had said: "We are deeply concerned at the unilateral military offensive by Turkey in north-east Syria. Turkey's actions can undermine stability in the region and the fight against terrorism. Its action also has the potential for causing humanitarian and civilian distress. We call upon Turkey to exercise restraint and respect the sovereignty and territorial integrity of Syria. We urge the peaceful settlement of all issues through dialogue and discussion."
Abbas, who was briefing journalists here, said the Turkish invasion of Syria since last week with the approval of US President Donald Trump was a "clear aggression of a sovereign nation and in violation of all international laws and the UN Charter".
He urged the international community to put pressure on the Turkish government to cease its military activities and misadventures in Syria, adding that all countries supporting Turkey in this aggression were in effect supporting terrorism. This was in response to a question on Pakistan's support for Turkey.
According to Abbas, since the beginning of the war in Syria earlier this decade, the Turkish regime had continuously tried to destabilise Syria. He accused Turkish President Recep Tayyip Erdogan of allowing mercenaries to set up training camps along the Turkish border with Syria and then allowing them to enter Syria to kill Syrian people and destroy the country with US help.