Russia bars entry to U.S. VP Harris, other US officials and figures
Sanctions list also Facebook founder Mark Zuckerberg, Deputy Defence Secretary Kathleen Hicks and Pentagon spokesperson John Kirby, among others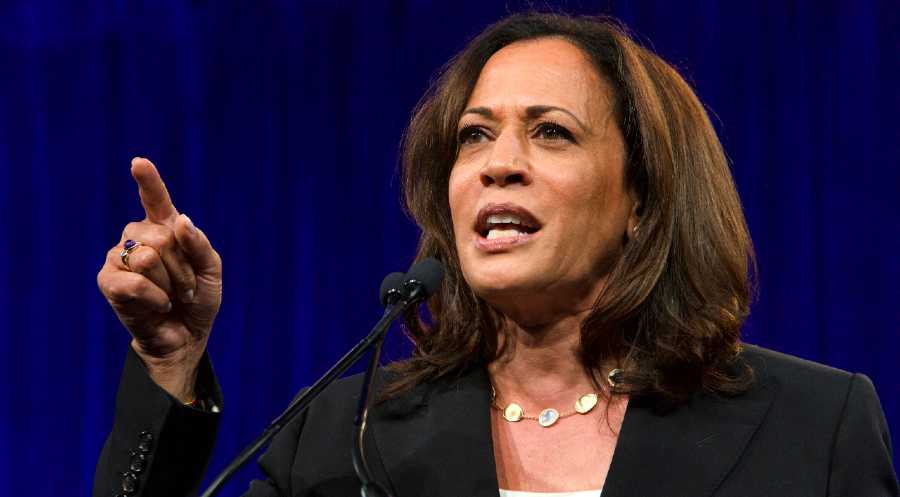 Kamala Harris
File Picture
---
Washington
|
Published 21.04.22, 09:21 PM
|
---
Russia on Thursday expanded an entry ban on U.S. officials to include U.S. Vice-President Kamala Harris and 28 other American officials, businesspeople and journalists.
The sanctions list, published by the Russian foreign ministry, included Facebook founder Mark Zuckerberg, Deputy Defence Secretary Kathleen Hicks and Pentagon spokesperson John Kirby, among others.
"These individuals are denied entry into the Russian Federation indefinitely," the Russian foreign ministry said in a statement.
U.S. President Joe Biden pledged $800 million in more weaponry for Ukraine on Thursday and said he would ask Congress for more money to help bolster support for the Ukrainian military as it faces a fresh onslaught by Russia on its eastern flank.
Addressing Americans from the White House's Roosevelt Room, Biden pledged to send heavy artillery, dozens of howitzers, and 144,000 rounds of ammunition, as well as tactical drones, as he called on Congress for supplemental funding to provide additional aid for Kyiv.
Biden also announced $500 million in direct economic assistance to the Ukrainian government as it battles to save the lives of people under siege by Russian forces.
"We're in a critical window now of time where they're going to set the stage for the next phase of this war," Biden said. The United States and allies are "moving as fast as possible" to provide Ukraine with the equipment and weapons it needs.
Biden said the new assistance will expend most of the remaining funds available for this purpose and that he will make a supplemental funding request to Congress next week. He said the amount is being discussed.
"That's being decided now. I'm asking the Defense Department to put together a proposal," he said.
Biden spoke after face-to-face talks with Ukrainian Prime Minister Denys Shmyhal, who is in Washington for a variety of meetings.
The president announced plans to ban Russian-affiliated ships from docking at U.S. ports, as previously reported by Reuters, further ratcheting up pressure on Moscow