Pope Francis launches two-year worldwide consultative process
Proponents see the initiative called 'For a Synodal Church: Communion, Participation and Mission' as an opportunity to change the Church's power dynamics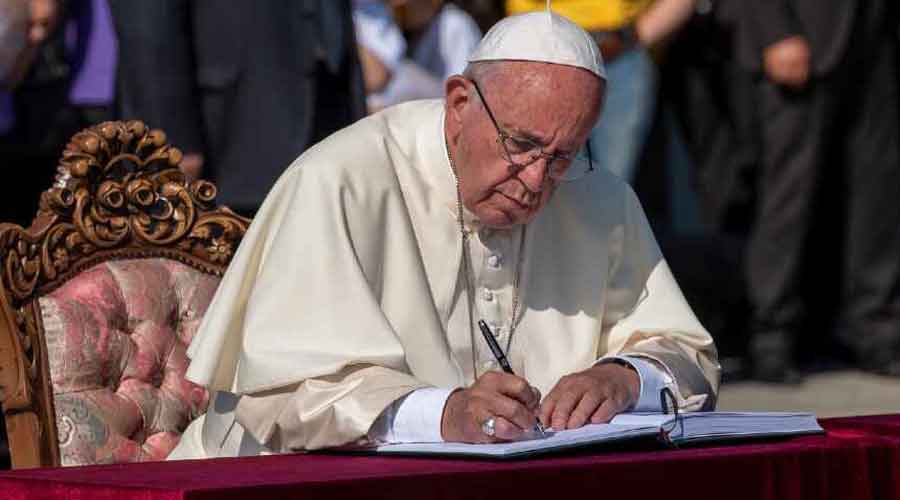 ---
Vatican City
|
Published 11.10.21, 01:38 AM
|
---
Pope Francis on Sunday launched a two-year worldwide consultative process that could change the way the Roman Catholic Church makes decisions and leave its mark long after his pontificate is over.
Proponents see the initiative called "For a Synodal Church: Communion, Participation and Mission" as an opportunity to change the Church's power dynamics and give a greater voice to lay Catholics.
In the first stage, Catholics in parishes and dioceses around the world will discuss issues such as whether the Church listens enough to young people, women, minorities, and those on the margins of society.
They also will discuss how to identify stereotypes and prejudices in their local communities and what type of Church they think God wants in today's world.
Bishops will then meet at the Vatican for a month in 2023. They will prepare a document and then the pope will write an Apostolic Exhortation giving his views, suggestions and perhaps instructions. "Let us listen to one another," Francissaid.