Pak lifts ban on Hafiz Saeed charities
The ordinance banning Jamaat-ud-Dawa and the Falah-e-Insaniat Foundation, founded by cleric Hafiz Saeed, lapsed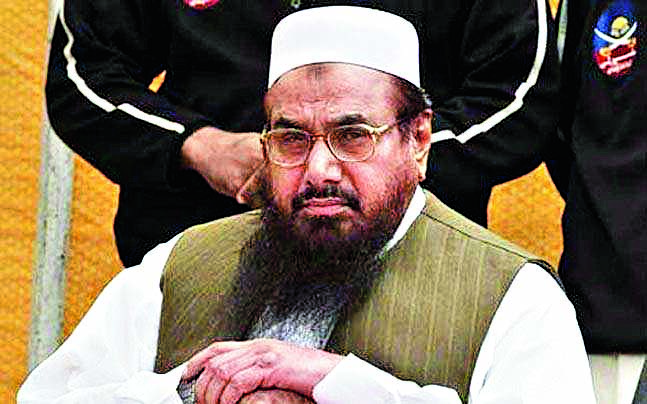 Hafiz Saeed is a radical cleric wanted by the US
File picture
---
Islamabad
|
Published 27.10.18, 07:30 AM
|
---
Two charities linked to a radical cleric wanted by the US are no longer on Pakistan's list of banned groups because a presidential order banning them under a UN resolution has lapsed.
The presidential ordinance regarding Jamaat-ud-Dawa and the Falah-e-Insaniat Foundation, founded by cleric Hafiz Saeed, lapsed without parliament's approval.
The issue came up in the Islamabad High Court, where Saeed challenged the ordinance banning the two entities. Presidential orders must be extended or passed as an act of parliament.
Saeed founded the Lashkar-e-Taiba group, which was blamed for the 2008 Mumbai attacks that killed 166 people. Jamaat-ud-Dawa and Falah-e-Insaniat are alleged fronts for Lashkar-e-Taiba.
The United States has offered a $10 million reward for Saeed's arrest.
Saeed denies involvement in the Mumbai attacks.
Pakistan released Saeed in November after 11 months of house arrest.