Malay death penalty to end
Before the May polls, dozens of politicians and activists were detained and charged under the Sedition Act as former Prime Minister Najib Razak's administration worked to clamp down on dissent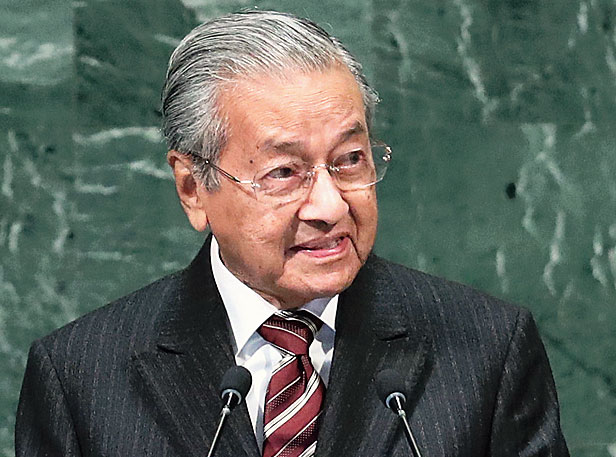 ---
KualaLumpur
|
Published 11.10.18, 08:10 PM
|
---
Malaysia's cabinet has ordered the suspension of the colonial-era Sedition Act, widely used to rein in dissent, and is working on doing the same for the death penalty as it prepares to repeal both laws possibly by the end of the year.

Prime Minister Mahathir Mohamad's coalition romped to a shock win in a May general election on the back of promises to clamp down on rampant corruption and repeal oppressive laws, some of which date back to British rule.
Communications and multimedia minister Gobind Singh Deo said on Thursday that the cabinet had decided to suspend use of the Sedition Act as they prepare a bill to repeal it altogether.
"As far as we are concerned, a decision has been made and it has to be communicated to the attorney-general. And, of course, it's for him to decide what to do next," he said in a recording of a press conference heard by Reuters.
Before the May polls, dozens of politicians and activists were detained and charged under the Sedition Act as former Prime Minister Najib Razak's administration worked to clamp down on dissent, especially after news broke in 2015 of a multi-billion dollar scandal at state fund 1Malaysia Development Berhad (1MDB).
On Wednesday, Liew Vui Keong, the minister in charge of law, said the cabinet had decided to repeal the death penalty.
"All death penalty (sic) will be abolished. Full stop," he was quoted as saying by the New Straits Times newspaper.
In a statement on Thursday, Amnesty International said the decision was a "major step forward". "We are calling on the Malaysian parliament to completely abolish the death penalty for all crimes," Amnesty secretary-general Kumi Naidoo said. Bills to repeal both the Sedition Act and the death penalty are expected to be tabled before parliament. Reuters