Julian Assange 'can appeal extradition ruling': UK court
The latest twist comes after a decision last month that the WikiLeaks founder could be extradited to the US to face the charges under the Espionage Act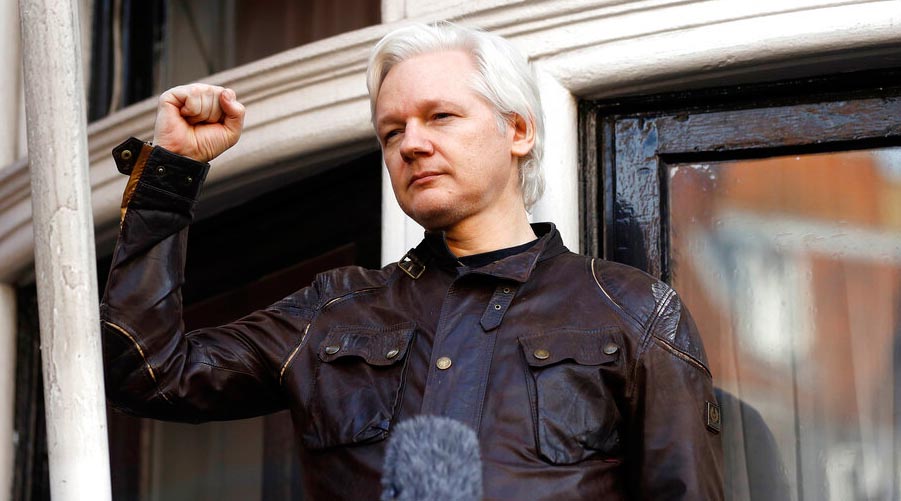 Julian Assange.
File Photo
---
London
|
Published 25.01.22, 03:18 AM
|
---
A British court ruled on Monday that the WikiLeaks founder Julian Assange can appeal a decision that would allow for his extradition to the US to face charges under the Espionage Act in connection with obtaining and publishing secret government documents.
The latest twist in the long-running case comes after a decision last month that he could be extradited to the US to face the charges, a reversal of a lower-court decision.
The decision to extradite Assange has turned on whether prison conditions in the US during his detention would be too harsh for his mental health, which his lawyers argue has grown increasingly fragile.
Last year, a lower court judge in Britain rejected the extradition request, saying  Assange might be driven to suicide if he was held at the highest security prison in the US. But last month, Britain's High Court said that it was satisfied by assurances made by the Biden administration that Assange would not be held in this facility, and if convicted, he might be allowed to serve his sentence in his native Australia if he requested that.
The charges against Assange stem from the 2010 publication of diplomatic and military files on his website, WikiLeaks, after they were leaked by Chelsea Manning, a former army intelligence analyst.
The indictments, which were handed down during the Trump administration, accuse Assange of participating in a criminal hacking conspiracy by offering to aid Manning in covering her tracks and also encouraging hackers to obtain and send secret material.
They also accuse him of violating the Espionage Act by soliciting and publishing secret information, charges that could raise profound First Amendment issues.
The trial is playing out in a British courtroom after Assange spent years holed up in the Ecuadorean embassy in London, fleeing there in 2012.
(New York Times News Service)