Biden picks Janet Yellen to be first woman treasury secretary
In choosing Yellen, the President-elect is turning to a renowned labour economist at a moment of high unemployment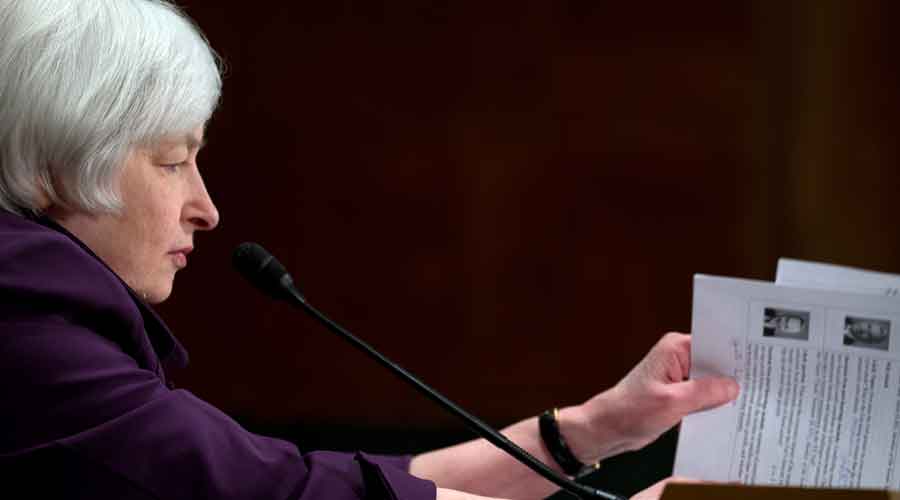 ---
---
President-elect Joseph R. Biden Jr plans to name Janet L. Yellen as treasury secretary, a nomination that would put a woman in charge of the treasury for the first time in its 231-year history.
The expected appointment came as Biden moved to fill other top cabinet roles, selecting Alejandro Mayorkas as the first Latino to lead the department of homeland security and Avril Haines as the first woman to be the director of national intelligence.
Biden is also expected to create a new post of international climate envoy and tap John Kerry, a former secretary of state who was a chief negotiator for the US on the Paris climate change accord.
In choosing Yellen, who was also the first woman to lead the Federal Reserve, Biden is turning to a renowned labour economist at a moment of high unemployment, when millions of Americans remain out of work and the economy continues to struggle from the coronavirus.
Yellen, 74, is likely to bring a long-held preference for government help for households that are struggling economically. But she will be thrust into negotiating for more aid with what is expected to be a divided Congress, pushing her into a far more political role than the one she played at the independent central bank.
"While the pandemic is still seriously affecting the economy, we need to continue extraordinary fiscal support," Yellen said in a Bloomberg Television interview in October. Her expected nomination was reported earlier by The Wall Street Journal.
The emerging diplomatic, intelligence and economic teams, as outlined by transition officials, reunite a group of former senior officials from the Obama administration. Most worked closely together at the state department and the White House and in several cases have close ties to Biden dating back years.
Biden will officially announce some of them at an event in Wilmington, Delaware, on Tuesday.
They share a belief in the core principles of the Democratic foreign policy establishment: international cooperation, strong US alliances and leadership, but a wariness of foreign interventions after the wars in Iraq and Afghanistan.
The transition office confirmed reports on Sunday night that Biden will nominate Antony J. Blinken to be secretary of state and Jake Sullivan as national security adviser.
Biden will also nominate Linda Thomas-Greenfield to be ambassador to the UN and restore the job to cabinet-level status, giving Thomas-Greenfield, who is African-American, a seat on his National Security Council.
The racial and gender mix of the expected nominees also reflects Biden's stated commitment to diversity, which has lagged notoriously in the worlds of foreign policy and national security.
The slate of picks also showed Biden's determination to push forward with setting up his administration despite President Trump's continuing refusal to concede. Biden received help on that front on Monday evening, when the head of the General Services Administration formally designated him the apparent winner, unlocking federal funds and resources to begin a transition and authorising his advisers to begin coordinating with Trump administration officials.
Kerry's job does not require Senate confirmation. A statement released by the transition office said Kerry "will fight climate change full time as special presidential envoy for climate and will sit on the National Security Council".
To manage his domestic climate policies, Biden will also soon name a White House climate director, who will have equal standing with Kerry, according to transition officials.
If confirmed, Mayorkas, who served as deputy homeland security secretary from 2013 to 2016, would be the first Latino to run the department.
A Cuban-born immigrant whose family fled the Castro revolution, he is a former US attorney in California and began President Barack Obama's first term as director of US Citizenship and Immigration Services.
New York Times News Service