Jimmy Lai denied bail on a charge of fraud
Hong Kong authorities have intensified a crackdown on key Opposition figures in the Chinese-ruled city since Beijing circumvented the local legislature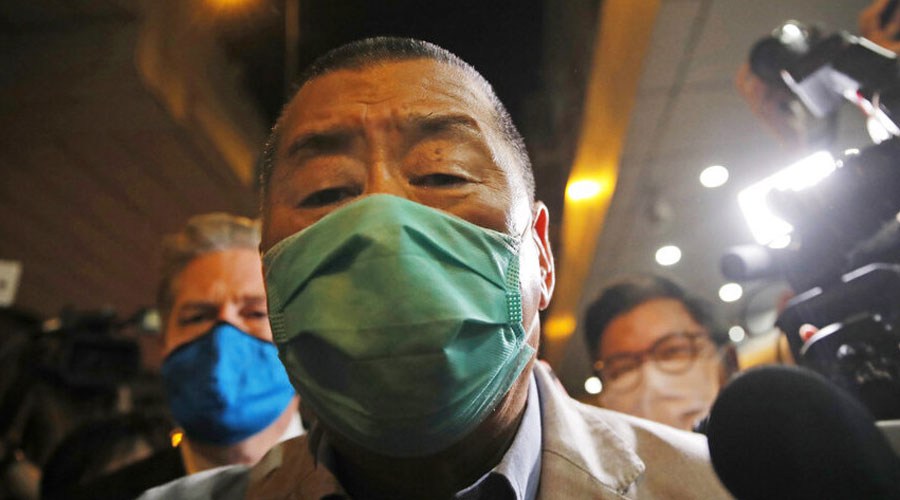 ---
---
Hong Kong media tycoon and pro-democracy activist Jimmy Lai was denied bail on Thursday on a charge of fraud related to the lease of a building that houses his Apple Daily, an anti-government tabloid.
Hong Kong authorities have intensified a crackdown on key Opposition figures in the Chinese-ruled city since Beijing circumvented the local legislature and imposed sweeping national security legislation on the global financial centre on June 30.
While Lai's fraud charge did not fall under the national security law, it marks the latest crackdown on pro-democracy figures in the former British colony, which was handed back to Beijing in 1997 with a promise of keeping its free-wheeling way of life for 50 years.
Critics say the law crushes freedoms enshrined under the "one country, two systems" formula, while supporters say it will bring stability after prolonged anti-China, pro-democracy protests last year.
Lai, an ardent critic of Beijing, was detained on Wednesday and the case has been adjourned until April, according to media.
On Wednesday, one of Hong Kong's most prominent democracy activists, Joshua Wong, was jailed for more than 13 months for his role in an anti-government rally in 2019, the toughest and most high-profile sentencing of an opposition figure this year.