India, US 'to work on thwarting China threat'
Defence secretary Mark T. Asper will travel to New Delhi for the in-person meeting at a time when most such diplomatic engagements are held in the virtual format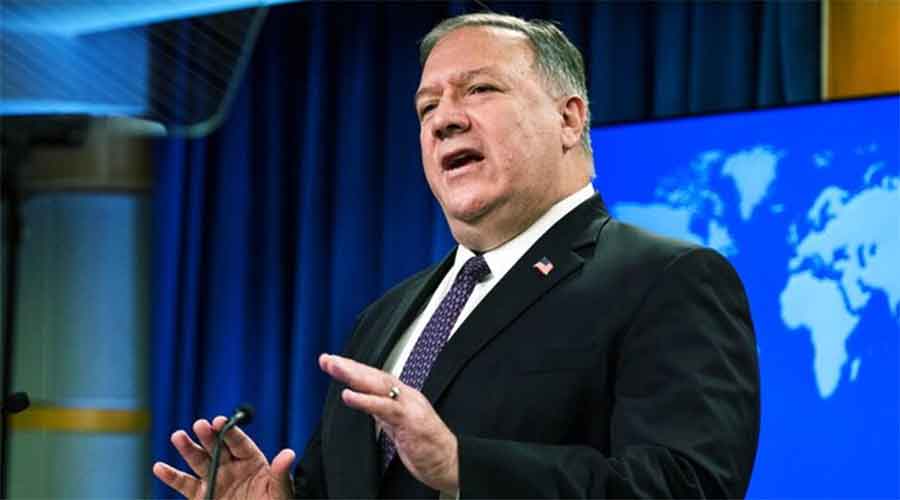 ---
---
India and the US will explore ways to work together to thwart threats posed by China during the third 2+2 ministerial dialogue that will be held in New Delhi next Tuesday, US secretary of state Mike Pompeo said on Wednesday in Washington.
He and defence secretary Mark T. Asper will travel to New Delhi for the in-person meeting at a time when most such diplomatic engagements are held in the virtual format.
The visit was first confirmed by Esper while addressing The Atlantic Council in the US on Tuesday. Into its third edition, the 2+2 dialogue involves combined interactions between the defence and foreign ministers to strengthen and build greater synergy in the strategic partnership.
"Established in 2018, these meetings reflect our nations' ever increasing convergence on strategic interests. These efforts will strengthen what will emerge as one of the most consequential relationships of this century,'' Esper said.
Hours later, the external affairs ministry also confirmed the visit but without getting into the details of the agenda except that bilateral, regional and global issues of mutual interest will be discussed.
This was followed up in Washington with a statement from Pompeo in which he said his visit to Asia would include stopovers in Sri Lanka, Maldives and Indonesia to discuss with each of these countries on how to cooperate to keep a free and open Indo-Pacific. The meetings in India, he said, would also involve discussions on how free nations can work together to thwart threats posed by the Chinese Communist Party
This dialogue has been delayed because of the pandemic and the past few months have seen US relations with China sour to a great extent. Pompeo and external affairs minister S. Jaishankar met recently in Japan for another in-person session of the Quad that is seen as an attempt to contain the growing Chinese footprint in the region.