Harry sadness over royal break
Decision not taken lightly, says prince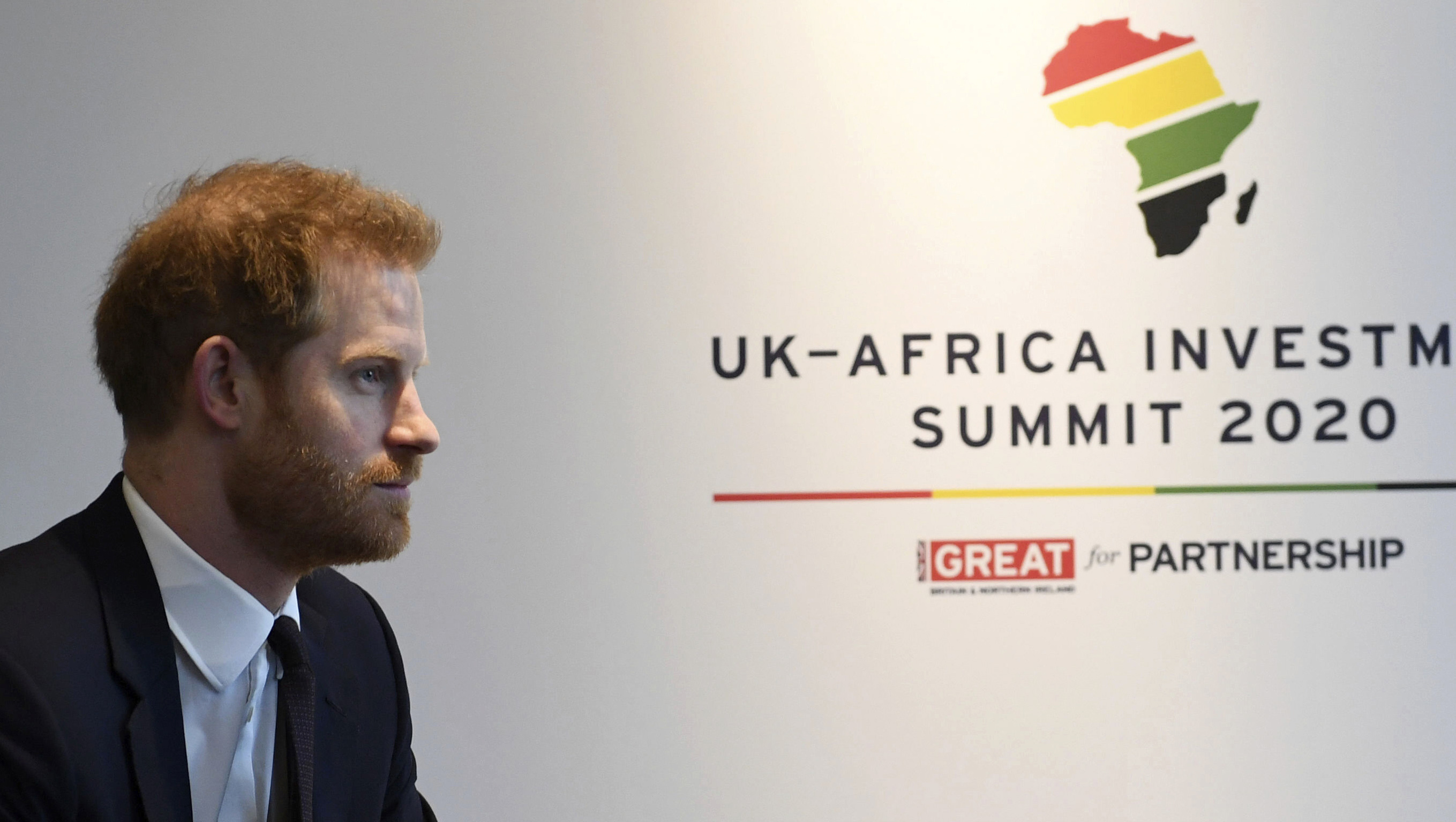 ---
|
London
|
Published 20.01.20, 07:07 PM
---
Prince Harry has spoken for the first time since the current "abdication crisis" began of his "great sadness" at having to step down with his wife Meghan as senior royals but added that this was not a decision he had taken lightly.
"I want you to hear the truth from me, as much as I can share — not as a prince, or a duke, but as Harry, the same person that many of you have watched grow up over the last 35 years — but with a clearer perspective," he said at a private dinner in London for Sentebale, "a charity me and Prince Seeiso (of Lesotho) created back in 2006 to honour my mother's legacy in supporting those affected by HIV and AIDS".
"The UK is my home and a place that I love," Harry added. "That will never change."
Many questions still remain unanswered, the most fundamental being whether the circumstances of his departure for a new life in Canada and later possibly in Los Angeles will damage the monarchy in the long run.
But Harry appealed for understanding from his audience, telling them: "I have grown up feeling support from so many of you, and I watched as you welcomed Meghan with open arms as you saw me find the love and happiness that I had hoped for all my life. Finally, the second son of Diana got hitched, hurray!
"I also know you've come to know me well enough over all these years to trust that the woman I chose as my wife upholds the same values as I do. And she does, and she's the same woman I fell in love with. We both do everything we can to fly the flag and carry out our roles for this country with pride.
"Once Meghan and I were married, we were excited, we were hopeful, and we were here to serve.
"For those reasons, it brings me great sadness that it has come to this. The decision that I have made for my wife and I to step back, is not one I made lightly. It was so many months of talks after so many years of challenges. And I know I haven't always got it right, but as far as this goes, there really was no other option.
"What I want to make clear is we're not walking away, and we certainly aren't walking away from you. Our hope was to continue serving the Queen, the Commonwealth, and my military associations, but without public funding. Unfortunately, that wasn't possible."
The 35-year-old, who remains sixth in line to the throne, acknowledged: "I was born into this life, and it is a great honour to serve my country and the queen.
"When I lost my mum 23 years ago, you took me under your wing."
The prince, who is suing a number of tabloid newspapers along with Meghan for breach of privacy and copyright, said: "You've looked out for me for so long, but the media is a powerful force, and my hope is one day our collective support for each other can be more powerful because this is so much bigger than just us."
His speech late on Sunday evening caught newspapers on the hop, forcing them to switch their front page stories for their second editions to take account of his comments.
The Daily Telegraph's first edition story was about Prince Charles apparently agreeing to "fund the Sussexes for a year" but changed tack for the second to Harry saying "I had no choice but to go".
The Times's early edition led with "Royal fears over deals the Sussexes could strike" switched to "Harry tells of sadness at giving up royal duties".
The Daily Mail, promising a 15-page "royal crisis special", led its first edition with the headline "Duke and Duchess of Netflix",
adding that "Harry and Meghan hope to make a fortune by setting up a film and TV company". But this quickly changed to "I am so sad it's come to this."
From spring, under an arrangement reached with Queen, the couple have undertaken not to use their HRH titles but will be known as Harry, Duke of Sussex, and Meghan, Duchess of Sussex. They will also no longer receive public funding and will not formally represent the Queen, as they set about earning money for themselves.
Buckingham Palace, which is still nervous about how Harry and Meghan will monetise the Sussex brand, will review the whole arrangement in a year's time.
In his speech Harry said he had accepted the new arrangements, "knowing that it doesn't change who I am or how committed I am. But I hope that helps you understand what it had to come to, that I would step my family back from all I have ever known, to take a step forward into what I hope can be a more peaceful life.
"It has been our privilege to serve you, and we will continue to lead a life of service.
"I will always have the utmost respect for my grandmother, my commander in chief, and I am incredibly grateful to her and the rest of my family, for the support they have shown Meghan and I over the last few months.
"I will continue to be the same man who holds his country dear and dedicates his life to supporting the causes, charities and military communities that are so important to me."
He threw out a personal titbit about his son Archie, "who saw snow for the first time the other day (in Canada) and thought it was bloody brilliant!"