French ex-President Jacques Chirac dead
Chirac was President from 1995 to 2007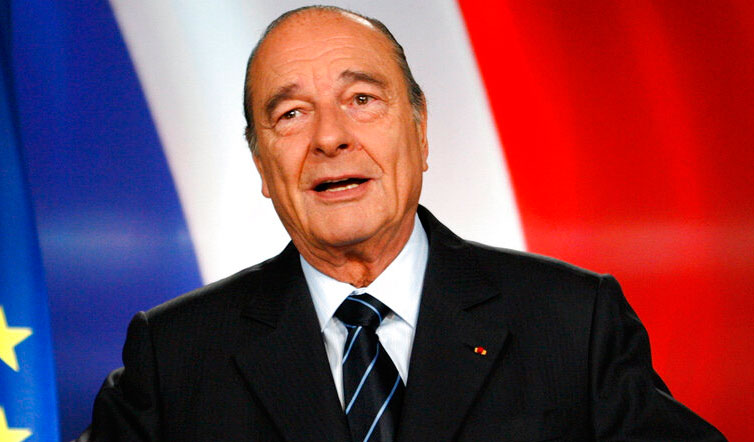 ---
Paris
|
Published 26.09.19, 07:03 PM
|
---
Former President Jacques Chirac, a political chameleon who dominated French politics for decades and strived to make France's voice heard in Europe and beyond, died on Thursday at the age of 86.
Chirac was President from 1995 to 2007. He shaped his style in the mould of post-war leader Charles de Gaulle, seeking to strengthen France's status as a player on the world stage.
The National Assembly interrupted a sitting to hold a minute's silence. President Emmanuel Macron cancelled a public engagement and scheduled a televised address later on Thursday.
Chirac passed away peacefully surrounded by his loved ones, his son-in-law Frederic Salat-Baroux told Reuters.
Mayor of Paris for 18 years and Prime Minister for Presidents on the political Left and Right before entering the Elysee Palace himself, Chirac had a knack for connecting with voters.
"Jacques Chirac knew how to form a personal bond with the French people," said former socialist President Francois Hollande. "France was in his blood. He explored every corner, tasted every local delicacy."
In death, he will be remembered for his defiant opposition to the US-led invasion of Iraq, a military campaign which turned Chirac's relationship with then British Prime Minister Tony Blair into an acrimonious low.
"He was a towering figure in French and European politics over many decades. Whatever our differences from time to time, he was always unfailingly kind, generous and personally supportive," Blair said in a statement.