Elections not Mark Zuckerberg's priority
Facebook chief executive asks civil rights leaders for advice on upholding voter rights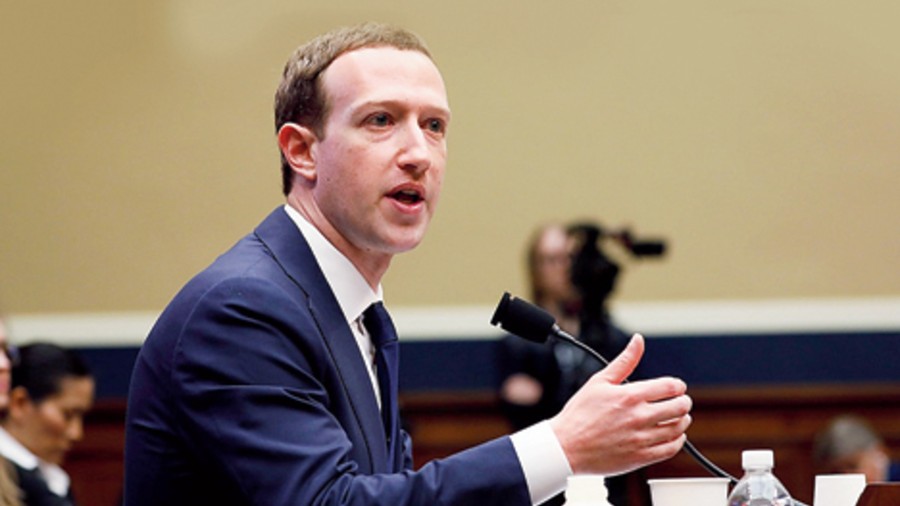 Mark Zuckerberg
File Photo
---
Washington, San Francisco
|
Published 24.06.22, 01:05 AM
|
---
Mark Zuckerberg, Facebook's chief executive, made securing the 2020 US election a top priority. He met regularly with an election team, which included more than 300 people from across his company, to prevent misinformation from spreading on the social network.
He asked civil rights leaders for advice on upholding voter rights. The core election team at Facebook, which was renamed Meta last year, has since been dispersed. Roughly 60 people are now focused primarily on elections, while others split their time on other projects.
They meet with another executive, not Zuckerberg. And the chief executive has not talked recently with civil rights groups, even as some have asked him to pay more attention to the midterm elections in November. Safeguarding elections is no longer Zuckerberg's top concern, said four Meta employees with knowledge of the situation. Instead, he is focused on transforming his company into a provider of the immersive world of the metaverse, which he sees as the next frontier of growth, said the people, who were not authorized to speak publicly.
The shift in emphasis at Meta, which also owns Instagram and WhatsApp, could have far-reaching consequences as faith in the US electoral system reaches a brittle point. The hearings on the January 6 Capitol riots have underlined how precarious elections can be.  And dozens of political candidates are running this November on the false premise that former President Donald J. Trump was robbed of the 2020 election, with social media platforms continuing to be a key way to reach American voters. Election misinformation remains rampant online.
This month, 2000 Mules, a film that falsely claims the 2020 election was stolen from Trump, was widely shared on Facebook and Instagram, garnering more than 430,000 interactions, according to an analysis by The New York Times. In posts about the film, commenters said they expected election fraud this year and warned against using mail-in voting and electronic voting machines. Other social media companies have also pulled back some of their focus on elections.
Twitter, which stopped labelling and removing election misinformation in March 2021, has been preoccupied with its $44 billion sales to Elon Musk, three employees with knowledge of the situation said. "Companies should be growing their efforts to get prepared to protect the integrity of elections for the next few years, not pulling back," said Katie Harbath, chief executive of the consulting firm Anchor Change, who formerly managed election policy at Meta.  "Many issues, including candidates pushing that the 2020 election was fraudulent, remain and we don't know how they are handling those." 
(New York Times News Service)