Trump issues a violent ultimatum to protesters
Ex-cop in custody over Floyd's death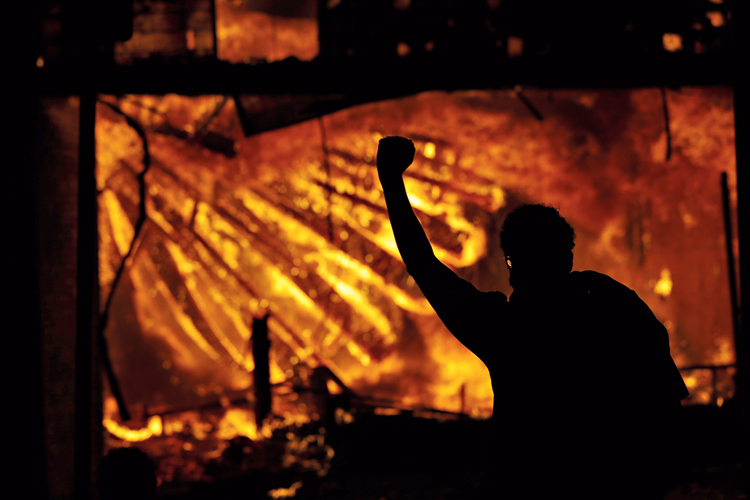 ---
New York
|
Published 29.05.20, 07:50 PM
|
---
President Trump issued a violent ultimatum to protesters in Minneapolis on Friday and inserted himself in a harshly divisive fashion into the growing crisis there, attacking the city's Democratic mayor and raising the spectre that the military could use armed force to suppress riots that erupted after the death of George Floyd, a black man, at the hands of a white police officer.
"I can't stand back & watch this happen to a great American City, Minneapolis," Trump said on Twitter. "A total lack of leadership. Either the very weak Radical Left Mayor, Jacob Frey, get his act together and bring the City under control, or I will send in the National Guard & get the job done right."
Trump's mix of threats and attacks, unfolding on Twitter till Friday morning, came despite the fact that governor Tim Walz of Minnesota had already activated and deployed the National Guard in response to a request from local leaders.
Trump began talking about the unrest in Minneapolis around 1am as cable news showed a police station engulfed in a fire set by protesters a short time earlier. The four city police officers involved in the death of Floyd were assigned to that station.
Floyd was killed on Monday after one of the officers, who were responding to a call about an alleged counterfeit bill used at a store, knelt on his neck while he was handcuffed and lying face down on the ground. Floyd called out, "I can't breathe."
The officer, Derek Chauvin, and the three others were fired the next day.
On Friday, Chauvin was taken into custody by the Minnesota Bureau of Apprehension on Friday, John Harrington, the commissioner of the Minnesota department of public safety, said at a brief news conference. He said he did not have information about charges.
Trump, in his tweets, denigrated the protesters and issued demands in a situation that was already spiralling out of control.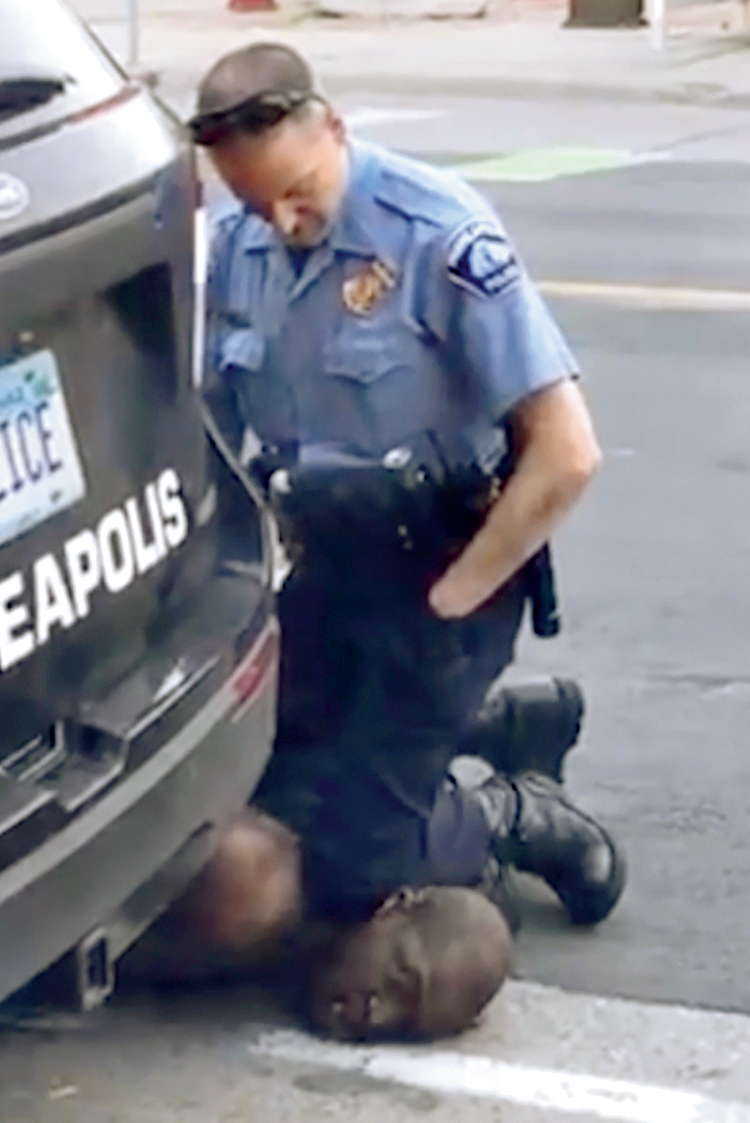 "These THUGS are dishonoring the memory of George Floyd, and I won't let that happen," the president wrote in another post, which was flagged by Twitter. "Just spoke to Governor Tim Walz and told him that the Military is with him all the way. Any difficulty and we will assume control but, when the looting starts, the shooting starts. Thank you!"
A third night of racially charged arson, looting and vandalism gripped Minneapolis. The latest unrest in Minnesota's largest city went largely unchecked late on Thursday, with Frey ordering a tactical police retreat from a police station that was set ablaze.
National Guard troops called out earlier in the day by the governor kept a low profile. Walz had ordered the guard to help keep the peace after two previous nights of disturbances sparked by George Floyd's death on Monday.
The arrest of Floyd, 46, was captured by an onlooker's cell phone video that went viral and showed a police officer pressing his knee into Floyd's neck as he moaned: "Please, I can't breathe."
Sympathy protests erupted on Wednesday in Los Angeles and Thursday in Denver, with freeway traffic blocked in both cities. In Phoenix, protesters faced off with police in riot gear at City Hall.
In contrast with Wednesday night, when rock-throwing demonstrators clashed with police in riot gear, law enforcement in Minneapolis kept mostly out of sight around the epicentre of Thursday's disturbances, the Third Precinct police station.
Protesters massing outside the building briefly retreated under volleys of police tear gas and rubber bullets fired at them from the roof, only to regroup and eventually attack the building, setting fire to the structure as police withdrew.
At a news briefing early on Friday, Frey defended his decision to evacuate the precinct station due to "imminent threats to both officers and the public".