Desi girl to Duchess' defence
Amid 'fallout' buzz, Priyanka gushes about friend 'Meg'
---
---
Priyanka Chopra has condemned sections of the British press for its racist treatment of her old friend, Meghan Markle, now the Duchess of Sussex.
"I've seen that and it's really unfortunate," said the 36-year-old Bollywood actress. "But if there's anyone who can handle it, it's her.... Of course it has to do with racism, it's an obvious reason. But the beauty of Meg is that she's been herself through all of this.
"A lot of people got to know her after everything, but I know her before and she's the same chick."
"Chick" is no longer a term in common currency in Britain but Priyanka used some other American references in an interview with The Sunday Magazine, in which she claimed great intimacy with Meghan, who made her name in an American soap called Suits.
Priyanka will have to be careful not to gush too much about Meghan, because Buckingham Palace has a way of freezing out those deemed to be exploiting their links with royals to boost their own image. The virtue most admired is total silence.
The Daily Express has already suggested that "Priyanka had fallen out with the Duchess of Sussex after she didn't attend her and Nick's wedding".
The paper alleged that "Priyanka wanted Meghan to apologise to her for the incident and felt the former Suits star 'didn't respect their friendship'."
There is no indication that although Priyanka has been in London "for work", she has so far been to see Meghan and her new baby, Archie. However, another of Meghan's friends, Jessica Mulroney, who flew in from Toronto with her five-year-old daughter, was apparently allowed access.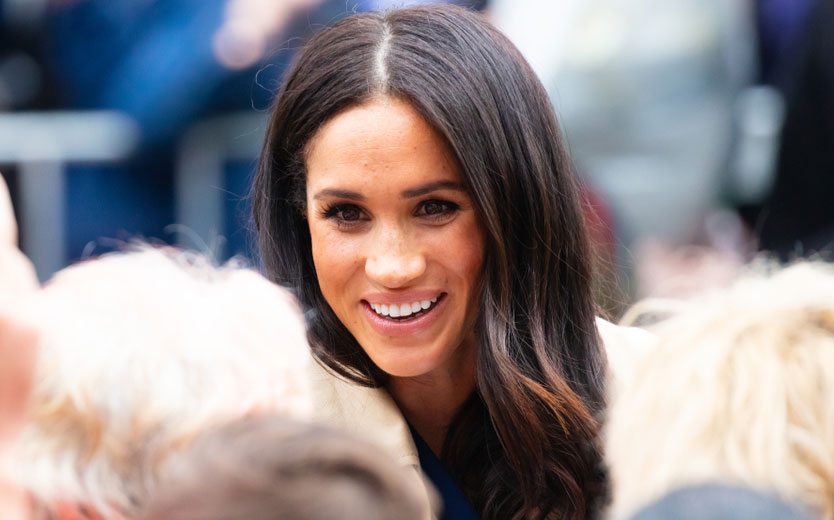 Priyanka, who attended Prince Harry and Meghan's wedding last year, said her friend now had "got a real platform, she talks about the same things she always did. We spent hours speaking about the difference that influence and dialogue can make to the world before this whole thing happened, so what you see now is authentically her. She's always been the girl wanting to move the needle.
"We just connected on how we see the world and as girls.... Meghan is such a progressive, modern girl," Priyanka added. "She's what the world is today — a self-made woman who looks like each one of us. I mean, she's stunning, but she is so completely herself."
Priyanka revealed she was not without political aspirations: "I would love to run for Prime Minister in India.... I would love Nick to run for President. I don't like the things associated with politics.... But I know that both of us really want to make a change. Never say never."
She did have some relevant comments to make about the lack of diversity in the media and entertainment industries.
"I'm going to get in trouble for saying this. Somehow, when I was in America going to school, for a lot of my Indian-American friends the subliminal message was: 'Be invisible, don't get into trouble, do your work.'
"Our parents came here and worked really hard and the only way they survived the move was because they put their heads down. Now my generation is like, 'No, I have aspirations and I want to have a voice.'
"It's only now that we're talking about female and black representation in films with big movies like Wonder Woman and Black Panther doing well. But in all of that, where do you see brown people?"
Nick Jonas and his elder brothers Joe and Kevin, who are known as the Jonas Brothers, have come together after six years and are set to tour the UK next year. They appeared on the popular The Graham Norton Show on BBC TV on Saturday and sang their latest release, Sucker, which has gone to the top of the US charts.