Dad rescue sets scholar on Mission Evacuation
She was able to use her connections at Oxford University and with a foundation funded by Eric Schmidt to get her dad and uncle seats on a non-American military flight that left Kabul on August 24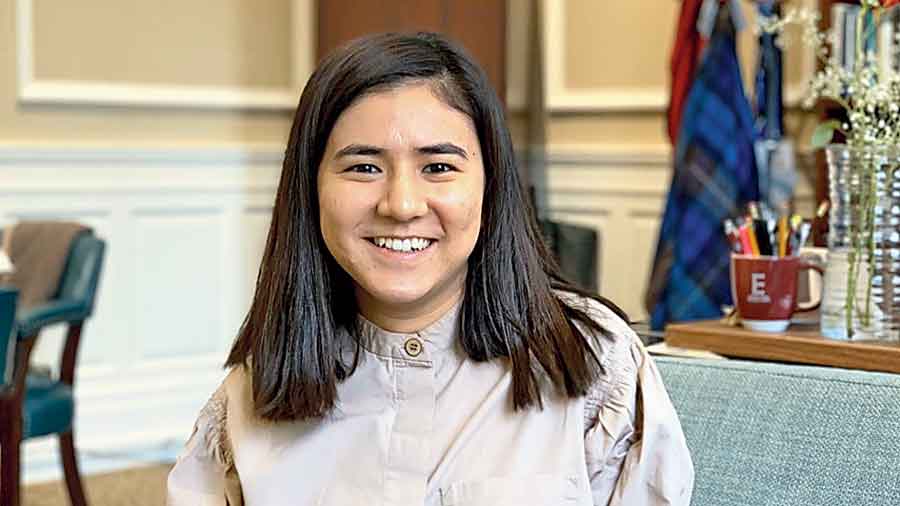 Summia Tora
Sourced by The Telegraph
---
Oxford, England
|
Published 06.09.21, 12:55 AM
|
---
Five days after the Taliban captured Kabul, Summia Tora began to fear that her father would never get out of Afghanistan. 
She had been up almost round-the-clock, working every angle to get him on an evacuation flight. But without a special immigrant visa, he did not get a call from American officials offering a coveted seat on a military plane.
"That's when it really hit me, and that was the first time I sat down and cried," recalled Tora, 24, as she recounted the story last week. "Because I realised there was no way out for my father. He was stuck."
But Tora's father had one advantage that thousands of other desperate Afghans did not: His daughter was a Rhodes scholar, the first ever chosen from Afghanistan. She was able to use her connections at Oxford University and with a foundation funded by Eric Schmidt, the billionaire former chief executive of Google, to get her father and an uncle seats on a non-American military flight that left Kabul on August 24.
In the coming days, Tora expects to be reunited with her father in southern Europe. And she has already identified her next mission — after finishing her master's degree at Oxford's Blavatnik School of Government in two months — one that she said might occupy her for "most of the rest of my life".
Tora is starting an organisation to help evacuate people left behind in Afghanistan, as well as to help resettle Afghan refugees now in Qatar, Albania and elsewhere. She has called it the Dosti Network.
"We need to think about the people we've left behind and ask difficult questions," Tora added. "These are people who do not have the right documents, do not have a Rhodes scholar as a daughter, do not have a network at Oxford."
Hers is one of a handful of known Afghan-led efforts to get people out of a country where they no longer feel safe. Some are backed by wealthy Afghans who have offered the use of planes in cities like Mazar-i-Sharif and Herat. Others are supported by foreign benefactors, like Schmidt's foundation, Schmidt Futures, which organised the airlift of 150 people and hopes to evacuate more.
New York Times News Service