Youth helps avert rail accident
Suraj Ghosh was walking with his ailing father when he noticed 'a glaring gap'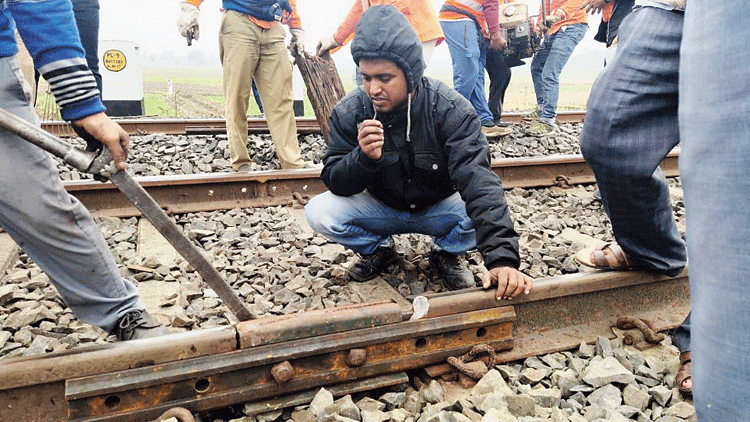 ---
Burdwan
|
Published 05.01.20, 11:34 PM
|
---
A 21-year-old college student averted an accident on Sunday morning when he noticed a 10-inch gap on the down tracks near Palla Road station in East Burdwan district and ran nearly 500m to alert railway gang men.
Suraj Ghosh, a second-year pass course student at Burdwan Raj College, was walking to his family's 2-bigha agricultural plot with his ailing father when he noticed "a glaring gap".
"It looked too wide to be normal. I knew what could happen if a train ran into it," Suraj said.
"There was no one in sight. After telephoning one of my friends to run to the station and alert officials, I immediately started running myself," he added.
Upon nearing the Palla Road station nearly five minutes later, Suraj spotted two gang men and implored them to sprint back with him.
"Just as we were nearing the site where my father was waiting, we noticed the Burdwan-Howrah local coming in," Suraj said.
The student removed his shirt and the gangmen also took off their shirts and yellow safety vests and then climbed on to the tracks while gesturing wildly. Railway sources said the train stopped a few metres away from the gap because of Suraj's mindful efforts.
"We don't know what could have happened if the train had run into such a gap. It could have been disastrous," said a railway official.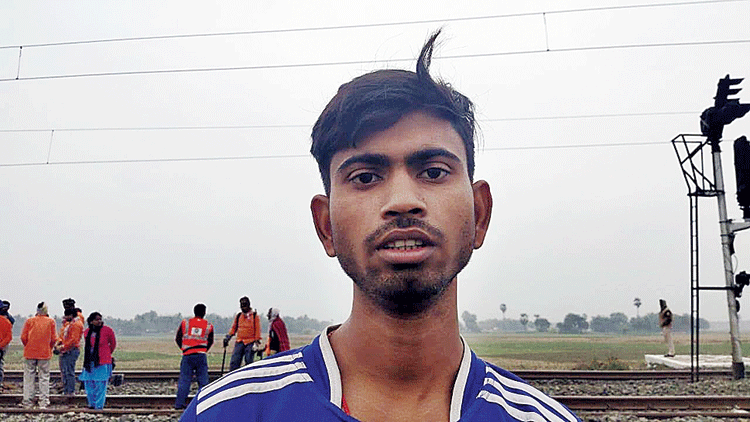 Mechanics were sent to the site immediately and services resumed by 9am.
"We laud Suraj," the official said.
Sandipan Sarkar — Suraj's friend whom he had telephoned — is the secretary of the Palla Road Palli Mangal club.
On Sunday evening, the club organised a felicitation for the youth.
"We laud him for saving the lives of us and our family members," said a resident of the area.
Friends and neighbours said Suraj had made the town proud.
"He works as a part time employee at a jute mill to fund his studies. His father is terminally ill. So, Suraj takes care of the agriculture plot," said a neighbour.