Weather alert for dengue spurt
Debashis Biswas, chief vector control officer of the civic body, said mosquito breeding spots were shifting indoors with the weather becoming dry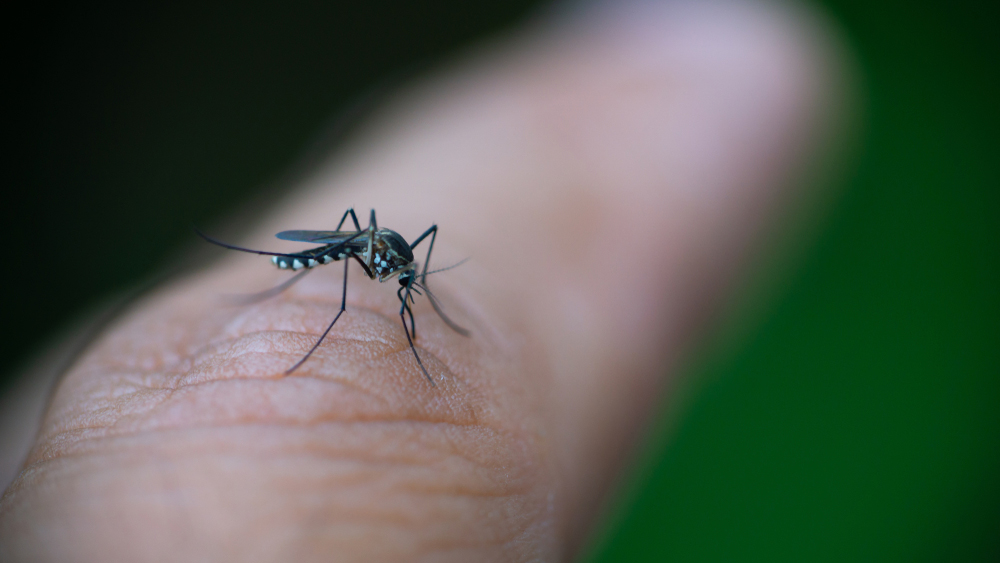 An Aedes aegypti mosquito, which spreads the dengue virus, can lay eggs even in a spoonful of clean, stagnant water
Shutterstock
---
Published 07.11.18, 07:22 PM
|
---
The monsoon is over and the weather pleasant — conditions ideal for mosquitoes to breed indoors.
Health workers of the Calcutta Municipal Corporation, keen on preventing a renewed outbreak of dengue, are on a door-to-door visit to check whether mosquitoes are breeding in tubs, flower vases, refrigerator trays or other objects, officials said.
Debashis Biswas, chief vector control officer of the civic body, said mosquito breeding spots were shifting indoors with the weather becoming dry.
"Our ward-level teams, borough-level teams as well as central rapid response teams are inspecting houses," he said. "Old refrigerators where the water collects in a tray, flower vases or flower pots on terraces are the spots where mosquito larvae are found."
Civic health workers are requesting residents to let them in after checking their identity cards. "Two men came to my house and told me to clean the flowerpots at least once a week. They said flowerpots and refrigerator trays, where water collects, are potential mosquito-breeding grounds," a Kasba resident said.
An Aedes aegypti mosquito, which spreads the dengue virus, can lay eggs even in a spoonful of clean, stagnant water. It takes a week since eggs are laid for adult mosquitoes to emerge.
"The health workers are entering houses and showing the residents the places where mosquitoes can lay eggs. The residents are being asked to keep an eye on these spots," Biswas said. "If residents become careful, the battle against dengue is half won."
An Aedes aegypti mosquito can fly between 50 metres and 400 metres. "Not just members of the household where such mosquitoes are laying eggs, neighbours are at risk, too, of contracting the disease…. Residents should keep their houses clean and also encourage neighbours to keep their premises clean," a CMC doctor said.
Around 2,200 people have tested positive for dengue in the Calcutta municipal area this year.
Usually, the incidence of dengue sees a spike between end-October and November.
Officials in the CMC health department clarified that focusing indoors did not mean lack of supervision outdoors. "It rained even in the last week of October. That created some fresh pockets of water for mosquitoes to breed," the official said.
"Outdoor and indoor supervisions both are needed to wage a successful battle against dengue."