Peeping Toms held in Malda hotel
A couple alleged they were being recorded on video with a smartphone inside their room through a ventilator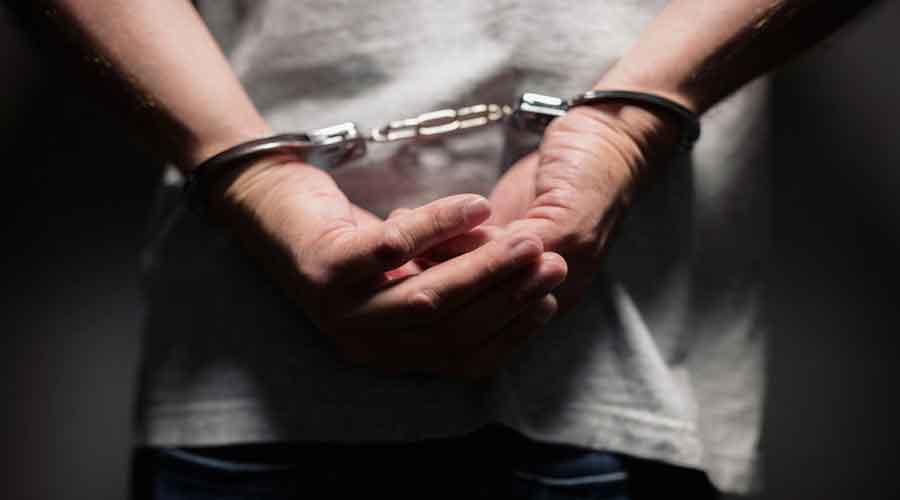 ---
Malda
|
Published 24.11.21, 02:41 AM
|
---
Two persons were arrested after a couple from Howrah, who had checked into a hotel in the heart of Malda town, alleged they were being recorded on video with a smartphone inside their room through a ventilator.
The couple from Nityanandanagar, Howrah, had come to Malda on November 21 to attend a wedding, and had checked into the hotel at Krishnakalitala in Englishbazar.
"On Sunday night, the husband noticed someone from the adjacent room was using a smartphone to record them through a ventilator of a toilet," said a police source.
They raised the matter with other members of the marriage party and the police following which two persons in the next room were arrested.
"On receiving a written complaint from the couple, police arrested Sagar Karmakar, of Pukhuria in Malda district, and Tanmay Bhattacharya, of Lake Town in Calcutta, on Monday evening," said a police source, adding Karmakar is a medical representative and Bhattacharya an area manager of the same company.
The duo used to frequently stay at this hotel.
Initially, the hotel owner's son was also detained in connection with this case.
He was later released.
Krishnendu Choudhury, the secretary of the Malda hotel owners' association, when asked about this case, said that the hotel in question did have some problems regarding the placement of ventilators in some toilets of the hotel.
"However, those have been sorted out. The police have taken the right action (in arresting the duo). However, the hotel authorities had nothing to do with the incident," said Choudhury.
Bodies found
Roni Das (22), a polytechnic student, and Sambika Roy (18) were found dead on Malda aerodrome premises on Tuesday morning.
Senior police officers who went to the spot discovered a damaged two-wheeler lying near the two bodies.
Police suspect that the duo died in a major accident.
However, the family members of the victims have demanded a thorough investigation into the deaths, suspecting murder.
"We suspect that they might have fallen off the runway while riding the two-wheeler at high speed. However, investigations into the deaths are on and the bodies have been sent for post-mortem. The report of the post-mortem can shed more light on the cause of death," said Prashanta Debnath, deputy superintendent of police (headquarters) of Malda.