Trinamul Congress to raise Tushar Mehta issue with President
The decision to meet Kovind comes a day after three TMC MPs wrote to Modi seeking Mehta's removal as solicitor-general for the alleged impropriety of meeting Adhikari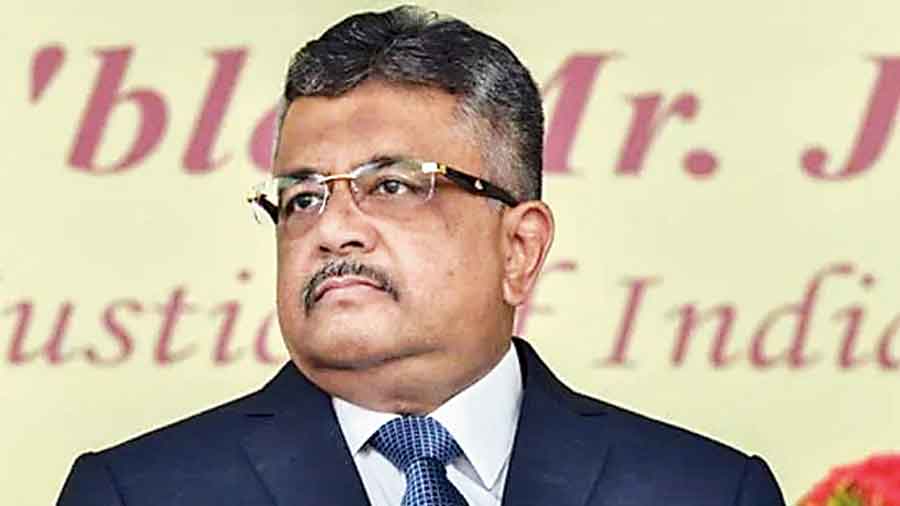 ---
Calcutta
|
Published 04.07.21, 01:16 AM
|
---
Two Trinamul Congress MPs will meet President Ram Nath Kovind on Monday to demand the removal of solicitor-general Tushar Mehta from his post over the controversy surrounding the visit of BJP legislator Suvendu Adhikari to the law officer's residence-cum-office in New Delhi on Thursday.
"Our Rajya Sabha member Sukhendu Sekhar Roy and Lok Sabha MP Mahua Moitra will meet the Honourable President on Monday at 12.30pm. They will draw the President's attention to the matter and seek Mehta's removal," a Trinamul leader said.
The decision to meet President Kovind comes a day after three Trinamul MPs — Derek O'Brien, Sukhendu Sekhar Roy and Mahua Moitra — wrote to Prime Minister Narendra Modi seeking Mehta's removal as solicitor-general.
Mehta on Friday said that Adhikari had been to his residence on Thursday, but the two did not meet.
Being the solicitor-general or India's second highest legal official, Mehta is a counsel to the Central Bureau of Investigation and the Enforcement Directorate, which are central agencies investigating the Narada case in which Adhikari is an accused.
The BJP's Nandigram MLA, a Trinamul turncoat, has also been questioned in the Saradha deposit mobilisation case earlier.
On Mehta's denial, a Trinamul MP said on Saturday: "How can someone gatecrash the SG's (solicitor-general's) office with heavy security if there's no prior information of his arrival?"
"Moreover, the SG said Suvendu Adhikari went to his residence 'unannounced'. Does he mean someone accused of cheating can enter his residence 'announced'?" the MP added.
All these points will be brought up before the President on Monday, Trinamul sources said.
Asked the reason for escalating the issue with the President when party leaders had written to Modi, instead of waiting for a reply from the Prime Minister, a Trinamul MP said: "The point is to raise this issue again and again."
"We have to raise the matter at as many levels as possible so that it reaches the ears of the people of the nation," the parliamentarian added.
Parliament agenda
Trinamul Congress sources said the party will up its ante in the upcoming monsoon season of Parliament on the issues of skyrocketing fuel prices, the Union government's alleged failure to manage the second wave of Covid-19 and the shortfall in the coronavirus vaccines.
"The monsoon session of Parliament is scheduled to start from July 19. The party's parliamentary
committee is supposed to meet a week before that. The issues that will be raised
in Parliament will be decided in that meeting, but rising fuel prices and vaccine mismanagement will be at the core of our agenda," a party MP said.