Top JMB operative Abdul Karim arrested at Suti
He had given the police the slip in 2018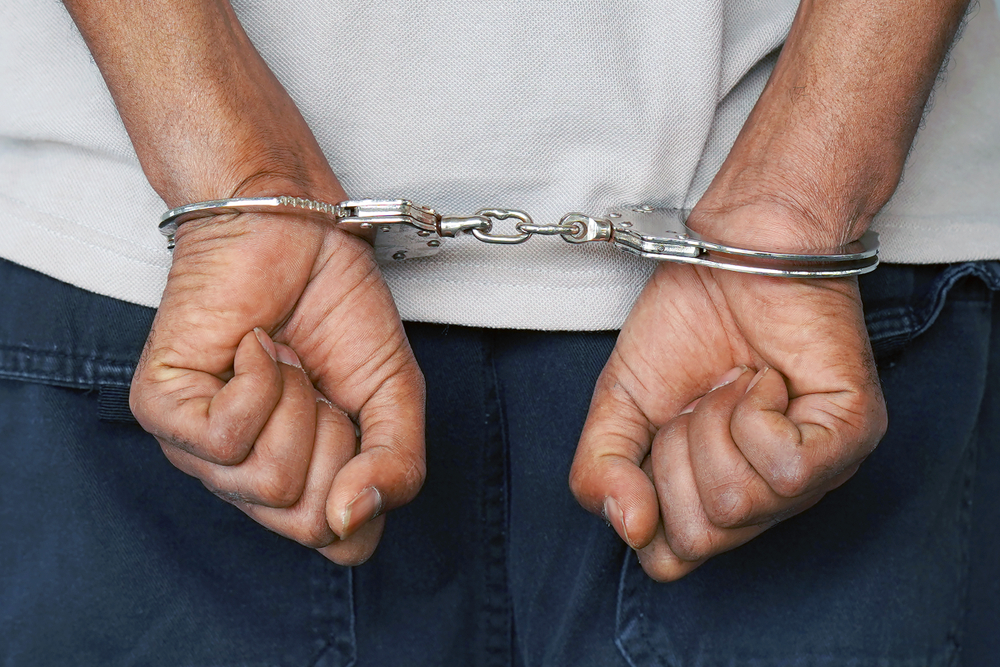 "Abdul Karim is one of the three top JMB operatives wanted in India," said a senior officer of the STF.
(Shutterstock)
---
Calcutta
|
Published 29.05.20, 11:33 PM
|
---
The special task force of Calcutta police arrested Abdul Karim alias Boro Karim, a member of Jamat-ul-Mujahideen Bangladesh (JMB), from Suti in Murshidabad in the early hours of Friday.
Police sources said the sleuths had been looking for the Murshidabad resident since they had missed him narrowly two years ago. The arrest was made when he had gone to the place of one of his relatives in Murshidabad hours after he had returned to Bengal, along with some migrant labourers, on Thursday.
"Abdul Karim is one of the three top JMB operatives wanted in India," said a senior officer of the STF.
"He was the main leader of the Dhuliyan module and would actively supply logistics and shelter to other top leaders like Saleuddin of the banned outfit in the neighbouring country," added the officer.
In 2018, the STF had seized a substantial quantity of explosives from Karim's home at Samshergunje in Murshidabad during a raid, but he had given the police the slip then.
The investigators said since the Khagragarh blast in 2015, the JMB had split in Bengal and a new unit — Dhuliyan module in police parlance — was floated to recruit youths to spread the network across the state' bordering districts. The network was active in parts of Samshergunge, Suti and Jangipur in Behrampore and Karim got indoctrinated and became a part of the outfit.
In 2018, the STF arrested Paigambar Seikh and Jamirul Ismal, two key leaders of the module, from Murshidabad.
"Two senior leaders of the JMB in Bangladesh, Salauddin and Master, had even visited Karim's house in Samshergunge and stayed with him," said an officer of the Samshergunge police.
"Karim features on the top of the list of JMB operatives that the Bangladesh intelligence agencies have handed over to the state home department," he added.
Sources said Karim's name had surfaced in connection with explosion of a low-intensity bomb at Bodh Gaya in Bihar in 2018 a few hours after Tibetan spiritual leader Dalai Lama had finished his sermon at the Mahabodhi temple there. The National Investigation Agency has been on the lookout for Karim even though the central agency had not named him in the chargesheet.
The STF learnt that Karim used to run a tractor at a local farmhouse for Rs 6,000 a month till he opened an iron grill welding unit at his home. His wife told the police she had no clue where her husband had disappeared into almost two years ago.