TMC defeat spurs CPM office reopening
Purulia feels effects of BJP victory in Lok Sabha polls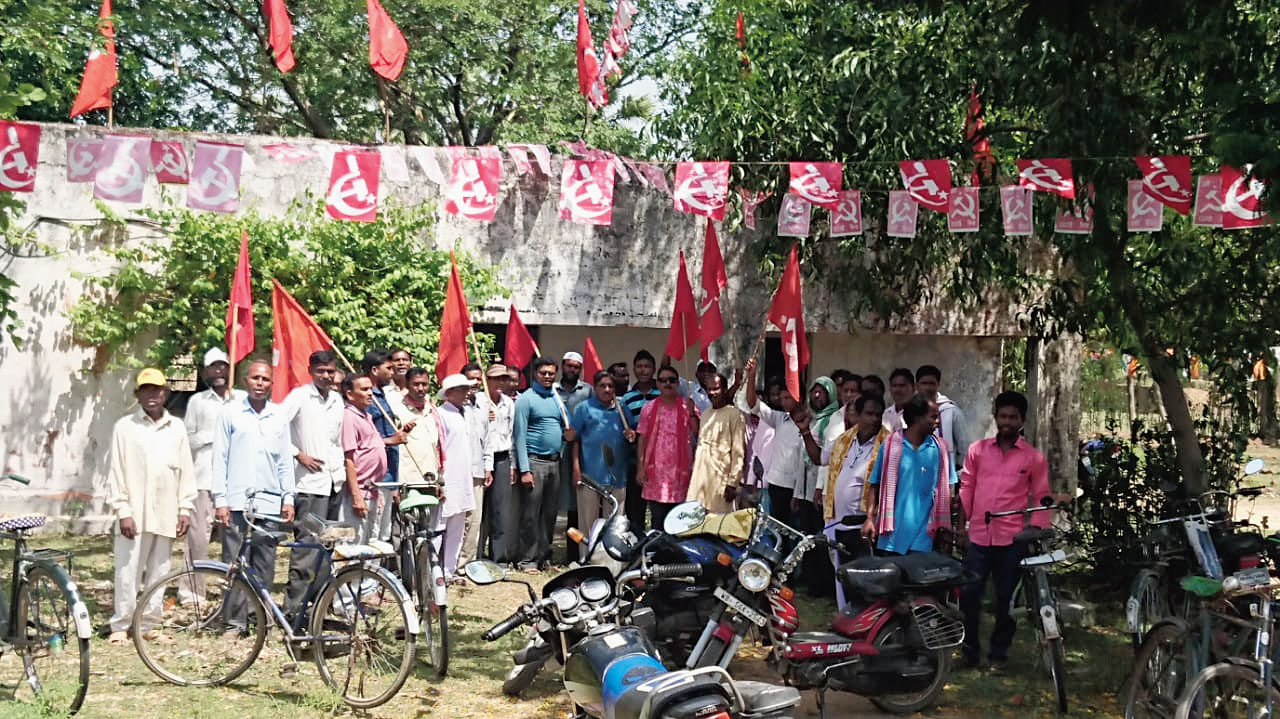 ---
|
Purulia
|
Published 26.05.19, 07:07 PM
---
The CPM on Sunday reopened its local committee office, which had been shut in Purulia's Para since 2016 because of alleged Trinamul terror, with the Left outfit being emboldened by the ruling party's defeat to the BJP in the local Lok Sabha seat.
Trinamul candidate Mriganka Mahato was defeated by the BJP's Jyotirmoy Singh Mahato in the Purulia Lok Sabha polls by a margin of over 2 lakh votes.
Trinamul alleged that the CPM, which was in the fourth position in the constituency, reopened the office with the BJP's help.
Sources in the CPM said the local committee office at Udaipur village in the Para Assembly segment had been closed because of an alleged attack by Trinamul after the 2016 polls. "The CPM could not reopen the office thereafter because of threats from Trinamul," said a source.
Local CPM leaders said after the result of the Purulia seat had been declared on Thursday, they held a meeting and decided to reopen the office at Udaipur. "We were waiting for the debacle of Trinamul in the Lok Sabha polls. We decided that this was the proper time to reopen our party office," said Dinanath Lodha, a CPM district committee member and a leader in Para.
Trinamul leaders in Para alleged that the Left party and the BJP were in league to reopen the office. "It is clear that CPM leaders were in league with the BJP in the recent general election. Now, they are taking the help of the BJP to boost their organisation. We did not capture the CPM office. The CPM had closed the office because it lacked the organisational base," Para Trinamul MLA Umapada Bauri told The Telegraph.
The BJP said it had neither helped the CPM in nor stopped it from reopening the office.
Brindaban Mondal, a BJP district committee member who looks after the party in the Para Assembly segment, said: "It is none of our business. It is the CPM that reopened its office. We did not help them in or stop them from doing so."