This Puja, pray to goddess online
A facility that was so far available only in big temples is coming to city pandals during Durga puja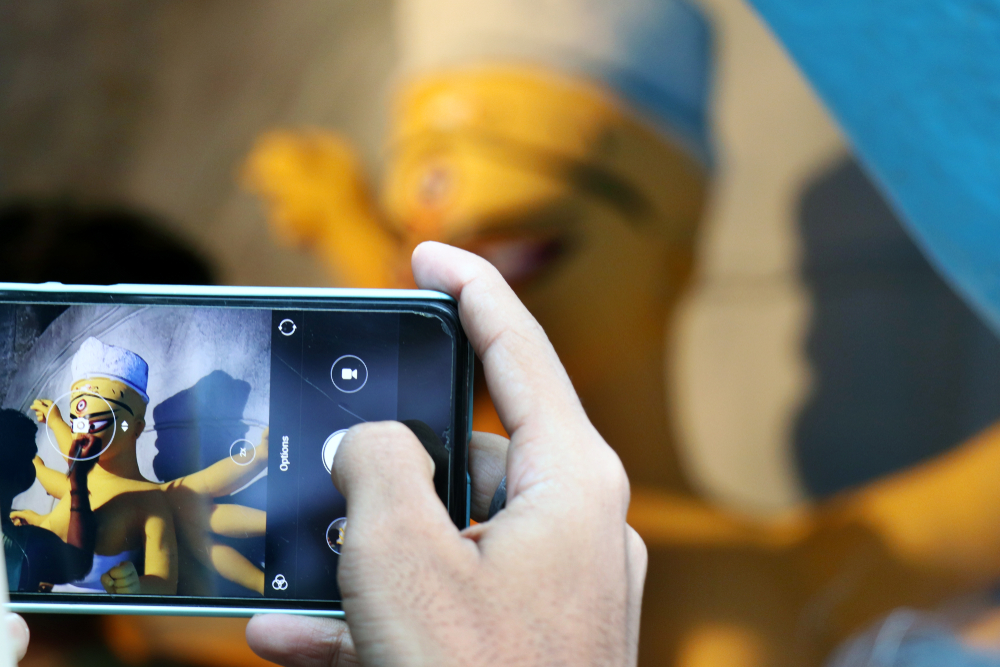 ---
|
Calcutta
|
Published 11.09.19, 08:54 PM
---
A facility that was so far available only in big temples like Tirumala Tirupati or Siddhivinayak Ganapati is coming to city pandals during Durga puja.
Festival Experientia, a private company, has tied up with three community pujas — FD Block, Ahiritola and Chakraberia Sarbojanin — to allow one to offer puja virtually.
The online services being offered are darshan, pushpanjali, daala and pranami. "Durga puja has become a victim of its own size. It is the greatest art festival in the world but once people see pictures of the crowd, they get scared to come. We are offering those unable to attend puja physically a chance to become part of it from afar," said Anoop Hoon, an official of the company.
They have set up a website called mahautsavonline.com where darshan will be free for those logging in. "It will not be so dull as to have a single camera staying focused at the same point all through. We will make it an immersive experience," promises Saptarshi Das of Allindia Technologies, which is handling the portal.
While pushpanjali will be free, one will have the option of offering pronami too. There will be a multi-currency gateway for card payments or bank transfers for both pronami and daala. "For daala, the client's name and gotra will be passed on to the priest along with the daala. There will be three kinds available — with sweets priced at Rs 501, with sweets and fruits at Rs 1,001 and with sari, aalta and sindoor added to it all, costing Rs 2,100. We can deliver the daala to a relative's house in Calcutta if the one doing the booking stays out of town," said Das.
"They have signed a two-year agreement with us and recorded our priest's stotrapath. It's a novel initiative," said Saumitra Mukherjee, secretary of FD Block Sarbojanin puja in Salt Lake, which will have Gulliver's Travels as theme this year.