Tender push for Calcutta Metro links
Stalled project picks up steam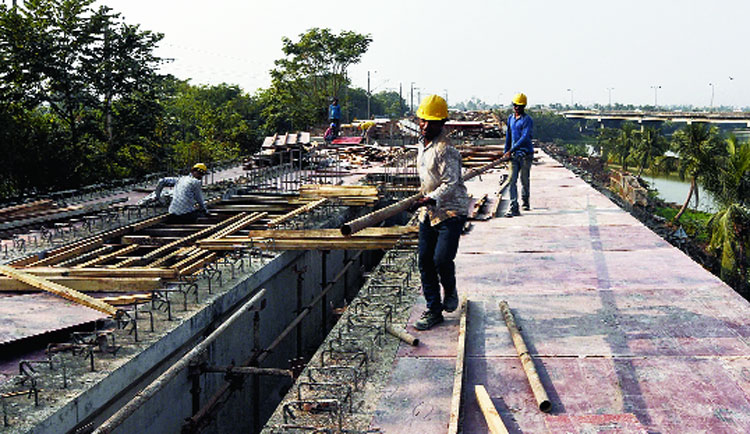 ---
|
Calcutta
|
Published 26.01.19, 11:53 AM
---
The railways has floated 11 tenders for several Metro projects in the city, for which contracts were mostly scrapped over the past few years because of delays and obstructions.
So many tenders could be floated — most of which have led to finalisation of contracts — over the past month because of "significant progress" in the projects, railway officials said.
The tenders that have been floated include those related to construction of preliminary infrastructure for the maintenance depot of the Joka-Esplanade corridor and laying of tracks and installation of electrical and signal telecommunication systems for the Noapara-Dakshineswar project.
"Land-related issues in several Metro projects have been resolved. So, we are in a position to start the last-lap work for some of the projects. We are looking foward to completing some of the projects, at least in parts," Rajesh Prasad, executive director of Rail Vikas Nigam Ltd (RVNL), said on Friday.
RVNL is the implementing agency for all Metro projects.
In the Noapara-Dakshineswar project, work on a stretch that falls in the area under Kamarhati Municipality was stalled for years because of 352 illegal shanties, which formed Rajiv Nagar Colony.
The shanties were removed in 2017 following the state government's intervention. RVNL, however, could not start work straight away in the absence of a road to access the stretch.
Metro has reported that the railways had created a temporary level crossing to enable cranes and vehicles to access the site. "The construction of the viaduct for the Noapara-Dakshineswar project over the stretch is almost complete. So, we have floated tenders for laying the tracks and installation of the electrical system and the signal and telecommunication system," the RVNL official said.
The tender is valued around Rs 150 crore and work is likely to be over in a year.
For the Joka-Esplanade project, a Rs 66-crore contract for filling up land and construction of the boundary wall for the maintenance depot at Joka has been awarded.
RVNL officials said 80 per cent of the 25 hectares needed to build the depot has been acquired.
In the New Garia-Airport project, contracts have been finalised for the maintenance yard at New Garia, where work was stalled for years because of resistance from a section of residents.
A global tender has been floated for laying of tracks across 40km in a number of projects. Another tender has been floated for "finishing work" at seven stations in the New Garia-Airport project between City Centre II and Novotel Hotel in New Town.