Telugu Desam Party denies Mamata Banerjee's claim on Pegasus
Didi had claimed that her government was offered the spyware in exchange of Rs 25 crores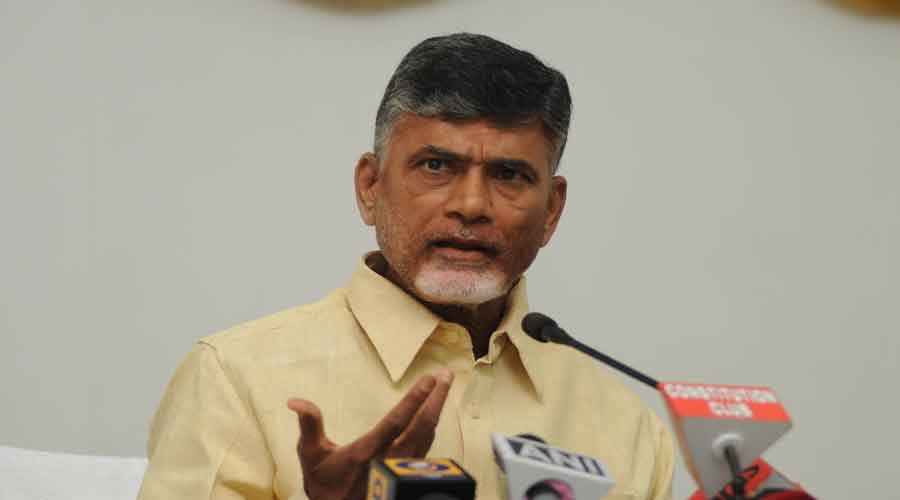 ---
Calcutta
|
Published 19.03.22, 03:05 AM
|
---
The Telugu Desam Party has clarified that the government it ran in Andhra Pradesh from 2014 to 2019 had not bought the Pegasus spyware as had been claimed by Bengal chief minister Mamata Banerjee in the Assembly earlier this week.
"The Centre illegally snoops on its critics. They tap my phone to know what I am discussing with others…. Three years ago, our government received an offer to buy the spyware, Pegasus. Several BJP-ruled states like UP, MP and Karnataka bought it. The Andhra Pradesh government also purchased it when Chandrababu Naidu was chief minister. I, however, declined the offer as I didn't want to interfere with people's right to free speech," Mamata said on Wednesday during a discussion in the Assembly on home department budget.
A statement issued by Nara Lokesh, the former IT minister in the Andhra Pradesh cabinet and the national general secretary of the TDP, said Mamata had been "certainly misinformed" that led to her making such claims against the Chandrababu Naidu-led AP government.
Lokesh, who is the son of Naidu, said in a statement issued on Thursday: "I don't know whether she has indeed said that, and where and in which context. If she did say that, she is certainly misinformed."
Naidu would never indulge in "such illegal acts", he asserted.
Mamata had claimed that her government was offered the Pegasus spyware in exchange of Rs 25 crores. However, she said since she is a votary of personal liberty and freedom of speech, she had turned down the offer. In the same statement, she had claimed that Naidu's government had bought the spyware.
Lokesh said the spyware had indeed been offered to his government, but was rejected. He added that the current AP regime, led by Jagan Mohan Reddy and his YSR Congress party, would have surely "fixed" them if what Mamata claimed had been true.
"If the government purchased the spyware, there would be record of it. Would the Jagan regime spare us?" Lokesh asked adding that in the past three years, the new government had tried every "trick to fix" them, but in vain.
"Wrong information might have reached her (Mamata). Chandrababu Naidu was a leader who always believed in developing systems as permanent entities," Lokesh said.
A source in Naidu's office shared with this newspaper an RTI reply from the office of the director general of police, which says that "this office has never procured such software (Pegasus)".
The reply comes against an RTI query made by Koneru Nagendra Prasad, who had asked if the state government had purchased the Pegasus software. While the query was made on July 25, 2021, the reply was sent on August 12, 2021.
The Trinamul Congress has declined to make any comments on this development. When the party's spokesperson Kunal Ghosh was asked to comment on the statements issued by Lokesh, he said: "I have no comments to make."