Techie found dead in Kestopur canal
An officer who saw the body said Raj was clad in a brown jacket and the waistband of his trousers was undone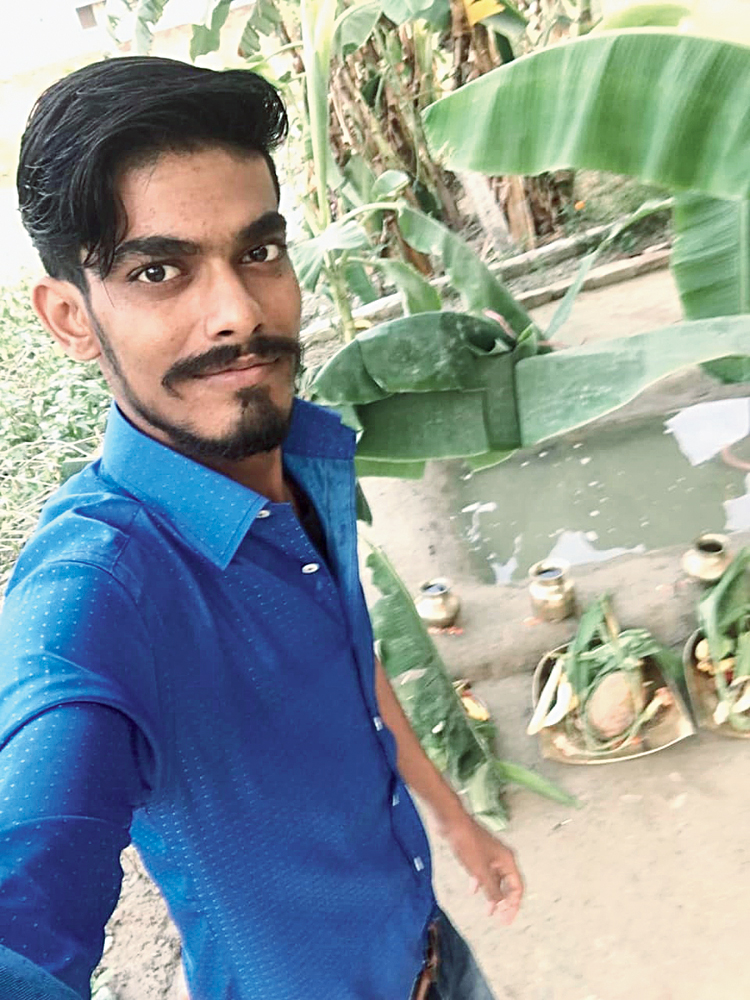 Niket Raj
Telegraph picture
---
Calcutta
|
Published 17.12.19, 07:57 PM
|
---
A 25-year-old engineer of Tata Consultancy Services (TCS) who had been transferred out of Calcutta at least three months ago was found dead in the Kestopur canal, near Mahisbathan, on Tuesday, police said.
Niket Raj, from Muzaffarnagar in Uttar Pradesh, was identified by his company's identity card that he had around his neck. His PAN card was also found on him.
Residents of the area spotted the body that was stuck in water hyacinth and alerted the police.
"The body was partly decomposed. We found his TCS identity card, with which we identified him. His wallet was missing and could not be found till late on Tuesday," said Bazrul Rahaman Khan, the inspector-in-charge of Sector V police station.
An officer who saw the body said Raj was clad in a brown jacket and the waistband of his trousers was undone.
There were no injury marks on the body. No suicide note was found.
Friend and colleague Keshav Kumar said Raj had been transferred from the TCS office in New Town's Geetanjali Park to the Patna office at least three months back. "He had started working at TCS in February 2016 and used to stay in a rented accommodation in Thakdari, on the fringes of Salt Lake, till he was transferred," Kumar said.
Vivek Sharma, another colleague, said Raj had called him up four days ago from an unknown number.
"He said he wanted to meet me but did not tell me where he was staying or where he wanted us to meet. He said he was calling from a friend's phone because he had lost his cellphone," Sharma said.
An officer of the Bidhannagar commissionerate said the number from which Raj had called up Sharma belonged to a guard at Ecospace in New Town.
"The guard told us Raj had met him for a few minutes on December 13 and requested him to lend him his cellphone for a while," police officer Khan said.
"It is unclear why he came to Calcutta. It is also not clear where he had put up."