Tea Board of India comes up with new dates to start plucking of leaves and production
Deputy chairman P.K. Sahoo issued an order mentioning that the work at factories would commence on February 15 in Dooars, Terai and Bihar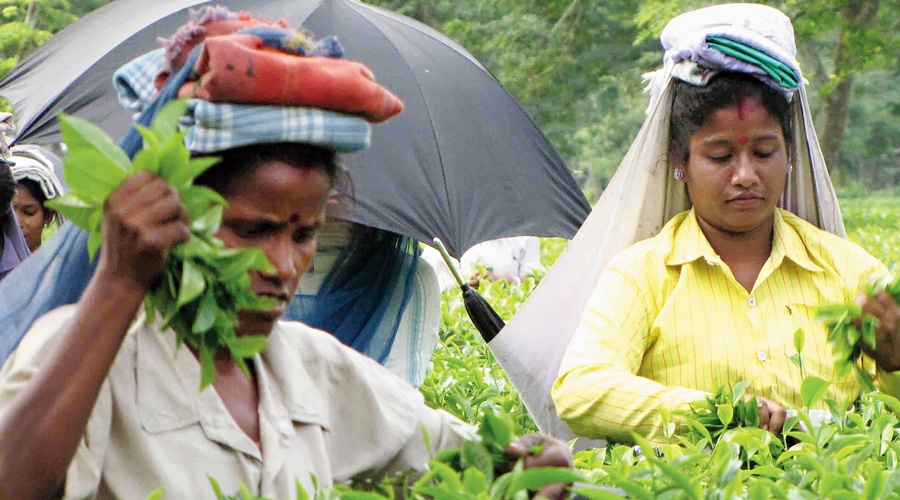 ---
|
Siliguri
|
Published 13.02.21, 12:25 AM
---
The Tea Board of India has come up with new dates to start the plucking of leaves and production in Bengal, Sikkim and Bihar this year.
P.K. Sahoo, the deputy chairman of the board, issued an order on February 8, mentioning that plucking of tea leaves and tea production at factories would commence on February 15 in the Dooars, Terai and Bihar.
February 22 is the date on which the plucking and production would start in the Darjeeling hills and Sikkim.
Since 2018, the board has been announcing dates for growers to start and end the plucking and production in different regions of the country.
"The dates are announced to discourage the production of tea of inferior quality during the winter or the lean season when leaves stop growing," said a planter in Siliguri.
Bijoygopal Chakraborty, the president of the Confederation of Indian Small Tea Growers' Associations (Cista), has said: "We welcome the decision and look forward to a better season than last year when the industry had to face losses because of the Covid-19 pandemic and the consequent lockdown. We also hope that prices would be steady this year."