Survivor plans to move Calcutta HC
Trafficked at 13; Rs 6 lakh in compensation at 24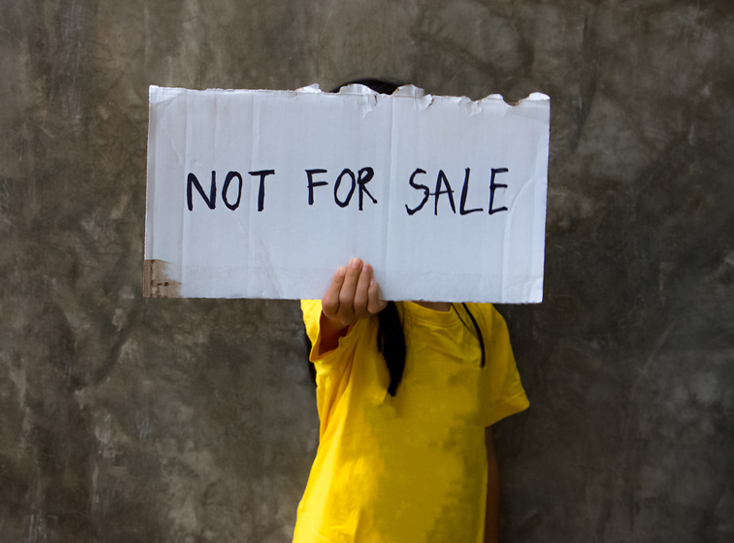 ---
|
Calcutta
|
Published 15.11.19, 09:04 PM
---
A woman from Barasat, North 24-Parganas, who was trafficked to Pune at 13 by an acquaintance she called "kakima" (aunt) has received Rs 6 lakh as compensation from the Bengal government.
The woman, now 24, had challenged the Rs 1.5 lakh which the district legal services authority awarded her early last year.
On September 30, the state legal services authority passed an order, increasing the amount to Rs 6 lakh. The verification and other formalities were completed last month.
The woman, who stitches garments to raise a family, plans to challenge the latest order in the high court because "the amount is still too little considering the trauma", she said.
She was rescued from a brothel in the Budhwar Peth area of Pune during a police raid in 2010. She spent more than a year at a government home in Pune before returning home to Bengal in 2012.
"Her never-give-up attitude is remarkable. The legal battle was fraught with uncertainties because no FIR had been filed at the local police station," Arijit Bhusan Bagchi, her lawyer, said. "Her parents had filed a missing person's report at a city police station, based on which the police had prepared a general diary. A suspect arrested on trafficking charges got acquitted."
Her case papers prepared after her rescue were brought from the police station in Pune. The documents were in Marathi and had to be translated for the legal officers in Bengal — a common problem in the disbursal of compensation in the state.
"No amount is enough to compensate a trafficked person. But the compensation is an acknowledgement by the state that it has failed in its duty of protecting the person," Bagchi said.
The survivor, he said, has got compensation "only under the provisions of rape and rehabilitation of a trafficked victim. The claims of compensation for sexual assault and physical abuse of a minor were not entertained by the state legal services authority. She plans to file a writ petition in the high court against it."
Bengal is one of the biggest source markets for traffickers but many survivors do not pursue the case after returning to the state for fear of being shamed, a member of Partners for Anti-Trafficking, a collective of several NGOs working for the rehabilitation of survivors, said. "Of late, some who dared to swim against the tide have been rewarded."
On September 11, the state legal services authority had passed an order granting Rs 6 lakh as compensation to a 25-year-old woman in Basirhat, who had been rescued from a brothel in Pune in 2012.
The Barasat woman is now married to a mason and the couple have an 18-month-old son. She received a sewing machine as part of an assistance scheme from the local administration and stitches garments to sustain her family.
"I want to expand my business. I need money for that," she told Metro on the phone on Friday. She also counsels young women in the neighbourhood, asking them to be wary of food or drinks offered by strangers.
One such meal had led to her misery.
The woman hails from a village close to Barasat town. Ten years ago, a "kakima" got her trafficked, she said.
"She was taken to a house where she was given spiked food and soft drink," Soma Sarkar, a member of PAT who worked with her said.
She said she regained consciousness to find herself at Pune station. She was sedated and sent to a brothel in Budhwar Peth, where she was forced into prostitution. She moved the district legal services authority in 2017.
In 2012, the government introduced the West Bengal Victim Compensation Scheme and amended its rules in 2017.
Till August 28 this year only three trafficking survivors had received compensation. The number has since gone up. The scheme is applicable in case there is no trial and an offender cannot be traced or identified but a survivor has been identified.