Social harmony at North Dinajpur, Malda pujas
Faiths unite for celebrations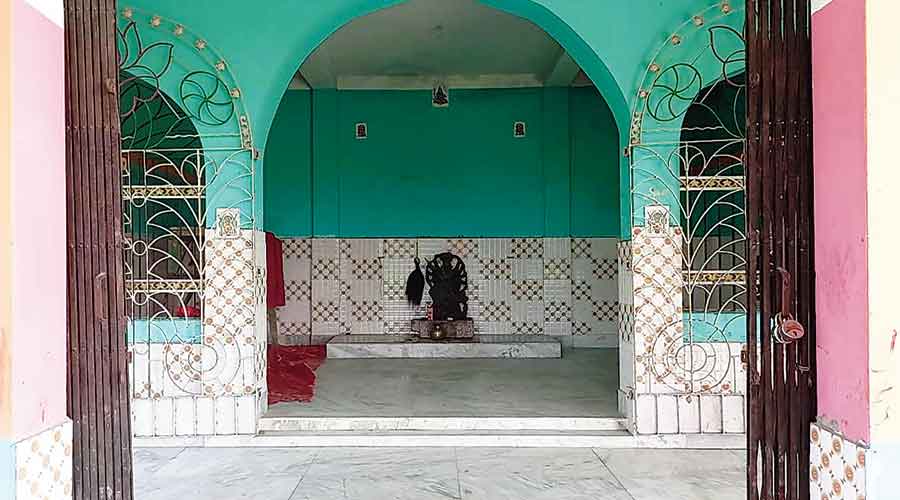 ---
---
The amity between Hindu and Muslim communities dwelling in remote pockets of North Dinajpur and Malda districts has once again come at the forefront during the annual festivities this year.
In Mehendigram, a village in Raiganj block around 10km from the district headquarters, sees hundreds from both communities celebrating the Durga Puja for over 400 years now.
Hindus and Muslims at a locality in Gazole of Malda are also busy in making final arrangements for a more recent puja being held since 2007, and initiated by a Muslim man for Dalits.
"Our religions may be different, but every year we celebrate Durga Puja together. Right from collecting subscriptions to immersing idols, we join hands in every endeavour. Our puja might not have the grandeur and glamour like the pujas held in towns but this uniqueness of our puja draws hundreds of visitors from villages and towns every year," said Rafikul Islam, one of the active members of the puja committee.
At the village, the "mandap" or the pavilion located amid the lush green agricultural fields, elders and youngsters assemble every day to prepare for the puja.
"Right from Sashthi to Dashami, all Muslim families here refrain from eating non-vegetarian food. They partake of vegetarian food just like us, join the puja and even offer bhog to the goddess. The puja here is more of an annual celebration for all of us and has kept us bound together for centuries now," Rameshwar Roy, a senior resident, said.
This particular Durga Puja, residents said, started way back in 1611.
"We have learned from our ancestors that Durlabh Roy Choudhury, who was a zamindar of Haripur (now in Bangladesh), had started the Durga Puja," said Roy.
In those days, residents of Mehendigram used to walk up to the zamindar's house in Haripur to collect the items needed for the autumnal worship and then return to the village.
"Since that time, Hindus and Muslims have been working together for this Durga Puja. It is a symbol of amity now," said a social researcher in Raiganj.
In 2007, Bobby Ahmed of Malda town, a dry-cleaning shop owner, decided to collect a few people and start a new Durga Puja in Gazole for Dalits — the Aikya Sangha Puja.
On why he decided to start the Durga Puja, Bobby said he was pained to see members of the Dalit community who stay close to his shop near the local bus stand in Gazole, some 25km from district headquarters, usually stayed aloof from the festivities.
"I was shocked to see that even now the issue of untouchability is there and that is why they stay away from the pujas. This made me plan a puja where they can all join. I invited some youths of their community and other Muslim and Hindu youths joined me. We discussed among ourselves and since 2007 have been convening this puja. People from different communities join us every year," said Bobby.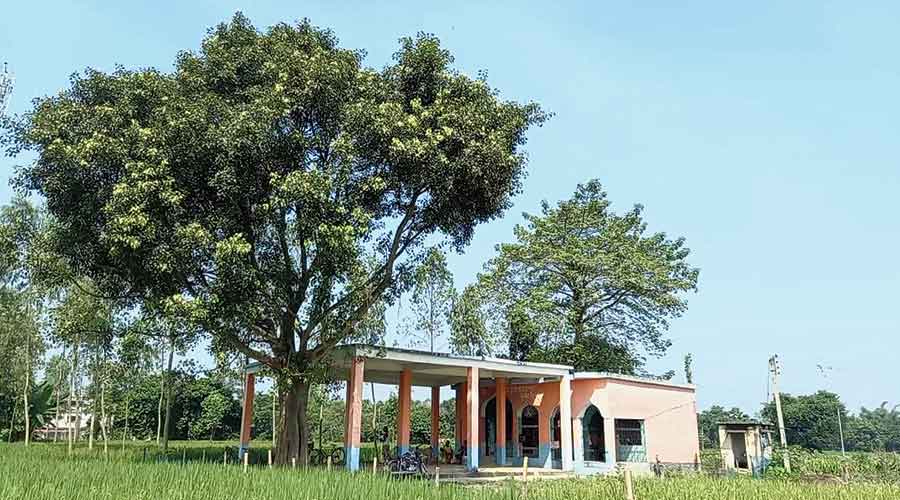 In its 14th year, Bobby is depressed that the pandemic situation robbed their Durga Puja of much of its grandeur.
A resident said that down the years this Durga Puja had earned many laurels. "Whether it is the pandal decoration, idols or lights, the Aikya Sangha Puja has bagged several awards," said a resident.
Though organisers have scaled down this Puja in view of the pandemic, members from different faiths — Ajit Ghosh, who is the club president, Dhiraj Harijan, Nannu Harijan, Sunny Harijan, Imtiaz Sheikh and Salauddin Sheikh — are busy with last-minute arrangements.
Bobby, who also happens to be the club general secretary, said: "It is because of their relentless efforts that we can successfully host the puja every year."