Smoke from two wheels holds up Padatik Express
Train stopped at the Jalpaiguri Road station for over 30 minutes where engineers and other railway personnel examined the affected area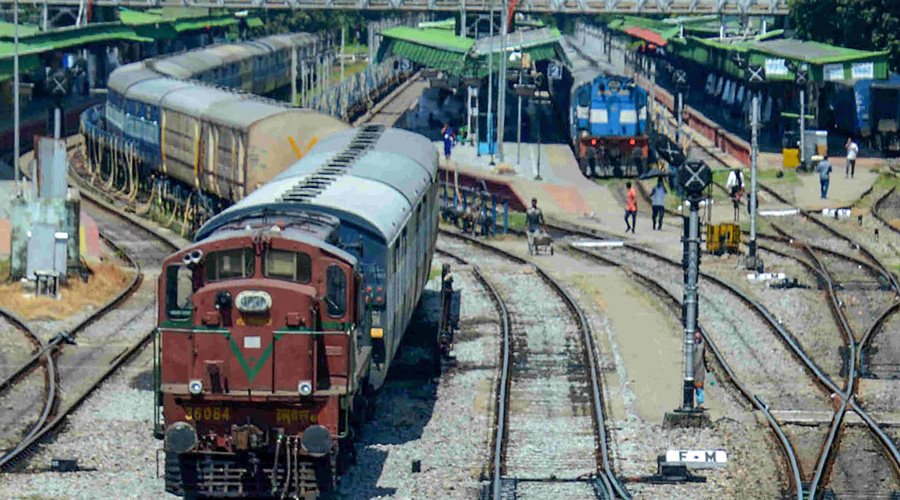 The train reached the station and stopped where a team inspected the wheels, said a source.
File photo
---
Jalpaiguri
|
Published 06.07.22, 02:16 AM
|
---
The New Alipurduar-bound Padatik Express that left Sealdah on Monday night got delayed for over 30 minutes at Jalpaiguri Road station on Tuesday morning as gatemen spotted smoke  coming out of  two wheels of a sleeper coach and alerted railway officials.
The train stopped at the Jalpaiguri Road station for over 30 minutes — it usually stops there for two minutes — where engineers and other railway personnel examined the affected wheels of one side of the coach. They carried out necessary repairs.
"The train arrives in Jalpaiguri Road station at 10.10am every day. On Tuesday, the gatemen posted in gates 16 and 17, ahead of the station, noticed smoke from the wheels of S-I, a sleeper coach and informed station manager Subrata Mandal. The train reached the station and stopped where a team  inspected the wheels," said a source.
The station manager explained what caused the smoke.
"It was found that the brake shoe had somehow got entangled with the wheels and the friction caused smoke. It took some time for repairs. Finally, around 10.42am, the train left for New Alipurduar," said Mandal.