Silver Fir to reopen with 22-seater cafe
Gutted twice, chalet-like building in Darjeeling renovated again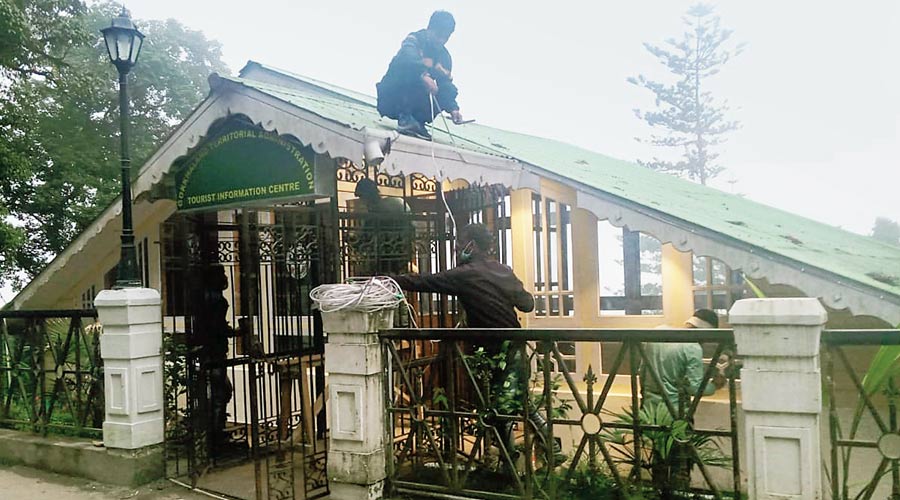 ---
Darjeeling
|
Published 05.10.21, 02:27 AM
|
---
Silver Fir, one of the easiest targets for agitators in Darjeeling and that has been gutted twice during Gorkhaland movements, will rise like a phoenix from the ashes on Tuesday evening.
Designed like a chalet, the tourism office of the Gorkhaland Territorial Administration located at Chowrasta in Darjeeling had been razed to the ground during the statehood agitation first on February 8, 2011, and then again on June 13, 2017.
Soon after both the movements fizzled, GTA authorities renovated the three-storied building, sticking to its original design.
"The renovation was immediately taken up on both the occasions as it was a big eyesore at Chowrasta," a former GTA official had said.
In fact, the building was gutted in 2017 just a few months after the renovation had been completed.
Come Tuesday evening and Silver Fir will open its door to a larger audience.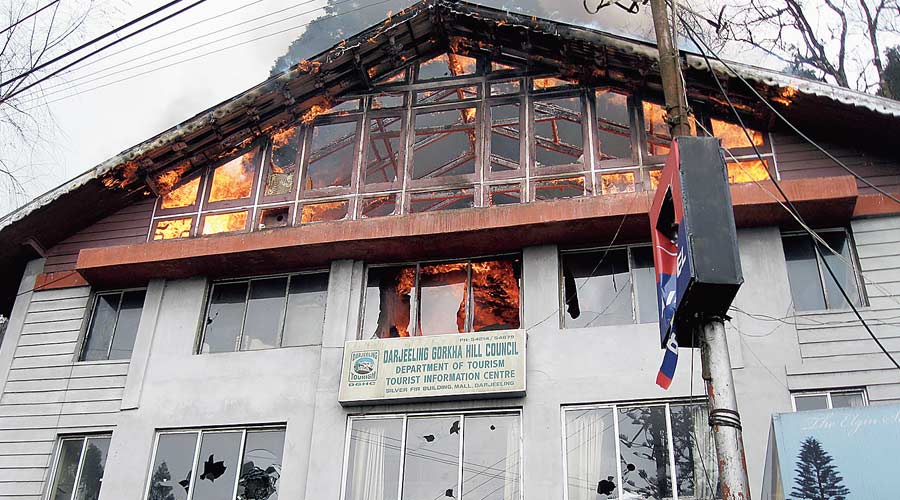 "We have decided to convert the top-floor, which opens onto the Chowrasta road as a café that will be inaugurated tomorrow evening," said Suraj Sharma, assistant director of tourism, GTA.
Earlier, the building used to house the GTA's tourist information centre, along with the office of the assistant director of tourism and the state regional tourism office (which is under the GTA).
"The tourist information centre will be accommodated at the café. Since a large part of the top-floor was under-utilised, we decided to make better use of the space," said Sharma. The office of the assistant director of tourism and the state regional tourism office will operate from the other floors.
The 22-seater café, which also has an outdoor seating arrangement, is looking at being different. "We will serve Darjeeling tea, which is manufactured not by big gardens but by small growers in the Darjeeling hills," said Sharma.
Even coffee will be served from beans grown in Kalimpong. "We are trying to introduce orange pastries freshly baked with the pulp from Darjeeling orchards," said Sharma.
A souvenir desk will also be set up to sell local handicrafts sourced from self-help groups. "We also plan to sell tea and coffee packets that we serve at the café, along with other local products like avocado jams," said Sharma.
Other food items like cookies, cake, sandwich, burger, pakora and momos will also feature on the menu.