Road, drainage, park: Priorities for Bidhannagar mayor-select
We spoke to the chosen mayor to figure out the key issues the Bidhannagar Municipal Corporation will be tackling over the next five years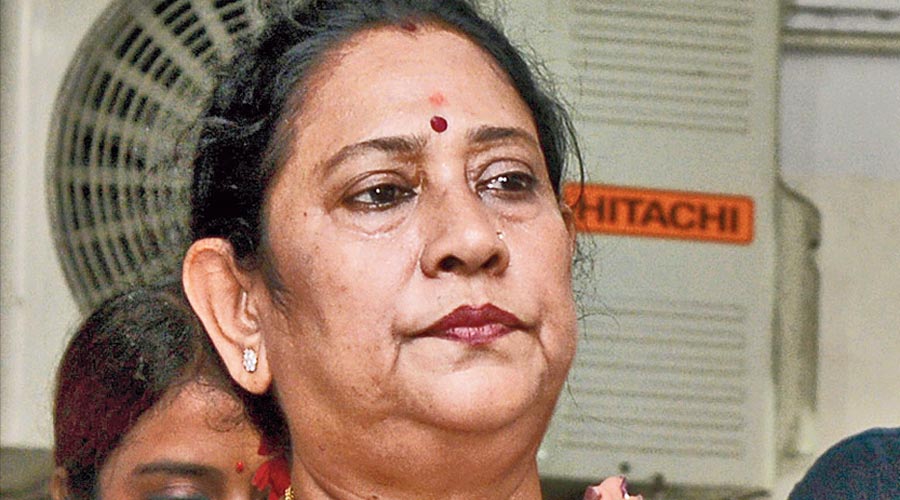 Krishna Chakraborty
File picture
---
Salt Lake
|
Published 19.02.22, 10:20 AM
|
---
Better drainage network
Supply of potable water to the parts of Rajarhat that depend on groundwater
Developing parks in a way that everyone from a child to an elderly person feels at home
These are among the top priorities of Krishna Chakraborty, who was chosen as mayor of the Bidhannagar Municipal Corporation for the second time by the Trinamul Congress on Friday.
Sabyasachi Dutta has been selected as chairperson and Anita Mondal as deputy mayor of the civic body.
The Telegraph spoke to Chakraborty and Dutta to figure out the key issues the corporation will be tackling over the next five years.
Chakraborty, who spoke to this newspaper at her CJ Block house, said she wanted to improve the sewage disposal and drainage system across the area looked after by the civic body.
Parts of Salt Lake and areas off VIP Road, including Baguiati, Kestopur and parts of Rajarhat, get flooded after every spell of heavy rain.
"We started clearing drains, sewerage channels and gully pits but more needs to be done. We will increase the capacity of the drainage system," said Chakraborty.
The civic body, she said, is building a drainage pumping station in association with the New Town Kolkata Development Authority (NKDA) to address the waterlogging problem in areas such as Teghoria and Chinar Park.
The mayor also wants to ensure areas in Rajarhat get potable water.
"Salt Lake is already receiving water from the New Town water treatment plant. Residents of parts of Rajarhat are dependent on groundwater. We want to ensure that those areas get potable and clean water," Chakraborty said.
Improvement of parks, to make them appealing to everyone from a child to an elderly person, is another area that Chakraborty wants to focus on.
Dutta, a former mayor of the civic body who has been selected by Trinamul as chairman of the new board, stressed the need to remove the mess of overhead cables.
Dutta said the civic board would focus on three primary issues - roads, drainage and overhead cables.
"It's high time the corporation set up underground channels for TV and broadband cables," Dutta said.
Dangling wires, as well as those wrapped around lamp posts, are not only an eyesore but they pose a risk to commuters.
The corporation's first target, Dutta said, will be to relay all roads in Salt Lake, Kestopur, Baguiati and Rajarhat.
"The roads are in a bad state as thorough repairs have not been carried out for long. We were banking on patchwork repairs, which made the situation worse," said Dutta.
Most of the main roads in the area under the civic body - including Broadway, which connects the township with EM Bypass; First Avenue, which leads to Ultadanga station from Salt Lake; and Second Cross Road - are riddled with giant potholes.